Equestrian Center Sponsorship
Interested in supporting us?
Morven Park International Equestrian Center hosts nearly 365 days of equestrian activities and over 50 days of competition every year. Ranging from the enthusiastic beginner rider to the seasoned Olympian, we see 100,000+ equestrians at the Park, and opportunities for corporate sponsors to be a part of our exceptional events are virtually limitless.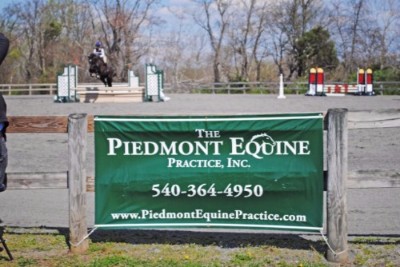 We appreciate your interest in supporting our Equestrian Center. Our current sponsorship offerings are listed below for a full-year sponsorship, and specialized equestrian event-specific sponsorship offerings will be added to this page throughout the year. If you have any questions about the ways you can reach your target equestrian demographic at Morven Park, please don't hesitate to get in touch with us. 
---
Morven Park International Equestrian Center Full-Year Sponsorship Offerings:
$2,500 Level Sponsors receive:​

2x6 ft. banner placement on a competition arena (100,000 impressions)
Logo placement in printed event programs (5,000 impressions)
Sponsor listing on website and in our monthly e-newsletter (8,000 impressions)
Opportunity for product giveaways and/or coupon distribution to Morven Park equestrian event participants

$5,000 Level Sponsors receive all above benefits plus: 

Ad placement in event programs
2x8 ft. banner placement on entry fence
Onsite event marketing booth spaces at Morven Park equestrian events for product promotion to increase awareness, loyalty, and sales
Sponsor highlight on www.MorvenPark.org, Facebook, Twitter, and Instagram (8,000+ impressions)
Digital Monitor ad in Davis Mansion Visitor Center

$8,500 Level Sponsors receive all above benefits plus:

​Premier banner placements on a competition arena and entry fence
Feature article in our monthly e-newsletter (8,000 impressions)
Sponsorship of a cross-country obstacle of stadium jump (25,000 impressions over 16 days of competition)
Invitations to special events (tailgate spaces, celebrity athlete events, etc.)
For more information, please contact: 
Stephanie Tracy Marketing Coordinator (703) 777-2414 stracy@morvenpark.org
---
If you are interested in learning about sponsorship opportunities for our 2016 Fall Horse Trials (Sep. 30 - Oct. 2), click here.
---
Special thanks to our 2016 Official Sponsors: