Athletic Fields
Click HERE to download the 2018 Morven Park Athletic Field Complex brochure.
Responding to our growing community's lack of athletic fields, in 2012 Morven Park opened eight grass playing fields which immediately began hosting soccer, flag football, field hockey, Ultimate Frisbee and lacrosse practices, games, tournaments and camps. Now an important part of our local sports field network, Morven Park offers the highest quality grass fields in the area. As a private nonprofit organization, we receive no funding from Loudoun County Parks and Recreation, instead we rely on the generous support of donor/athletes who appreciate playing in this beautiful setting.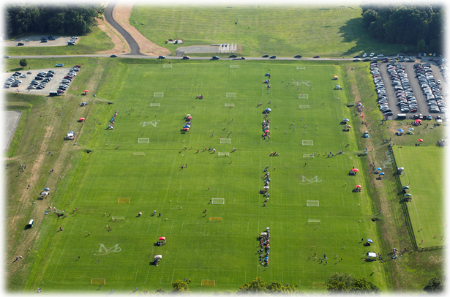 Morven Park's own sports leagues include Ultimate Frisbee and the Morven Park Flag Football League.  Wildly popular, we've seen participation rates grow exponentially in the past few years. 
Looking to join a league? Visit www.MorvenParkSports.org
For information about renting the fields at Morven Park for your tournament or event, click here.
---
Special thanks to our webpage sponsor:
Special thanks to our "Official Morven Park Sports Photographer":
For information about becoming a sponsor, click here.
---
Upcoming Athletic Events: