Gardens & Grounds
The grounds of Morven Park encompass 1,000 acres of lawns, fields, wooded areas and boxwood gardens. Much of the property has been placed in conservation easement in order to preserve the open space for future generations.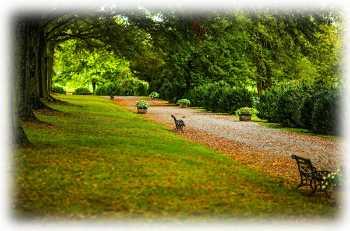 The Swann family, owners of Morven Park for 100 years, designed a landscape that resembled English private park estates. The road winding through the landscape passed through magnificent wrought iron gates, which were a gift from the citizens of Baltimore to their mayor, Thomas Swann, Jr., owner of Morven Park in the mid-1800s. 
Marguerite Davis, who joined the Leesburg Garden Club in 1917, added to the existing garden structure in the 1920s and 1930s by fashioning a terraced, enclosed formal garden, purchasing loads of massive old boxwoods to plant in the garden, ensuring that the new plantings would immediately reflect the dignity and substance of great age. The magnificent boxwoods still stand today, and we invite you to stroll Morven Park's peaceful, formal gardens seven days a week.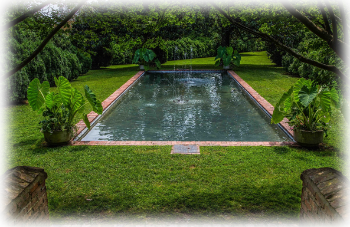 In addition to Morven Park's formal gardens, the landscape consists of verdant rolling hills overlooking pastures dotted today by creatively designed equestrian cross-country jumps. Approximately 400 acres of Morven Park's property are within the wooded Catoctin Ridge, offering opportunities for year-round hiking and exploration. 
The gardens and grounds are open year-round from 8 a.m. until 5:30 p.m..
Photo credit on this page: Reza Mirzai Photography