Gardens & Grounds
The grounds of Morven Park encompass 1,000 acres of lawns, fields, wooded areas and boxwood gardens. Much of the property has been placed in conservation easment in order to preserve the open space for future generations.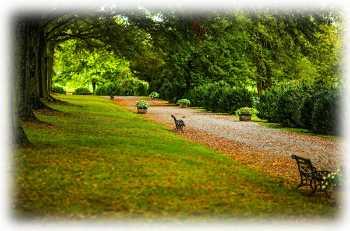 When Westmoreland and Marguerite Davis purchased Morven Park in 1903, they inherited a landscape that resembled English private park estates. The road winding through the landscape passed through magnificent wrought iron gates, which were a gift from the citizens of Baltimore to their mayor, Thomas Swann, Jr., the 19th century owner of Morven Park.
Beginning in the late 1920s, the Davises added to the existing garden structure by fashioning a terraced, enclosed formal garden, purchasing boxcar-loads of massive old boxwoods to plant in their garden, ensuring that the new plantings would immediately reflect the dignity and substance of great age.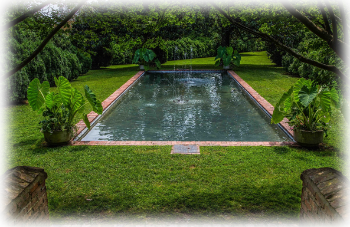 Away from the formal garden, the landscape is decidedly more rural, with views overlooking pastures and the eastern outskirts of Leesburg. Approximately 350 acres of the property are within the Catoctin Ridge, offering opportunities for year-round hiking and exploration. Our current partnership with Loudoun Wildlife Conservancy will soon result in newly cleared and marked trails as well as in added protection for the diverse wildlife habitats within the forest.
The gardens and grounds are open 362 days a year from dawn until dusk.
Photo credit on this page: Reza Mirzai Photography