Mansion & Museums
The Davis Mansion
In its 200-year history, the Gov. Davis Mansion transformed from a tiny fieldstone farmhouse into the Greek Revival estate we see today. Morven Park has been the home of two governors: Thomas Swann Jr., who used Morven Park as his summer home while serving as mayor of Baltimore before becoming Maryland's governor; and Westmoreland Davis, governor of Virginia from 1918 to 1922, who along with his wife Marguerite, purchased the property in 1903.
As visitors pass through the rooms open to the public – including the expansive entry hall, ornate drawing room, wood-paneled billiard room, formal dining room, and well-stocked library – they hear the stories of the Davises' social and civic lives during the first half of the 20th century. The couple traveled the world, and the thousands of items in the Mansion's collection all add to the sense of the Davises' everyday lives.
Other rooms reveal stories of the workers who kept Morven Park running … the farmhands, cooks, and gardeners, for example.
The Davis furnishings, which include 16th century Belgian tapestries, hundreds of silver pieces, Hudson River Valley paintings, and Asian treasures, comprise only one of the three museum collections at Morven Park. 
Click here for tour information. 
---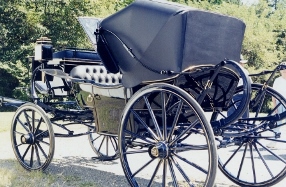 The Winmill Carriage Museum
While visiting Morven Park, don't miss the unique collection of horse-drawn vehicles in the Winmill Carriage Museum. The 40 antique coaches, carriages, sleds and carts range from utilitarian to regal.
While two of the carriages belonged to Westmoreland and Marguerite Davis, the rest were donated to Morven Park by the late Viola Townsend Winmill of Warrenton, Va., in 1967. Of particular interest is the miniature road coach once owned by General Tom Thumb of the Barnum and Bailey Circus and an elegant caleche Mrs. Winmill loaned for the use of Grace Kelly in one of her final movies before becoming "Princess Grace." Also on display is the very ornate antique hearse that carried Mrs. Winmill's remains during her 1975 funeral.
Click here for tour information. 
---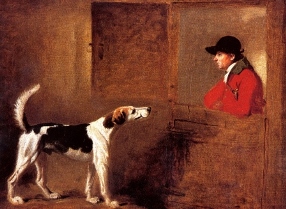 The Museum of Hounds & Hunting of North America
Located in three rooms of the Gov. Davis Mansion, the Museum of Hounds & Hunting of North America preserves the art, artifacts and memorabilia of a centuries-old sporting tradition. Seeking to acquire important and valuable artifacts before they are lost, the Museum provides a special place for the preservation and display of the sport's rich history, and, by developing educational exhibits, promotes public understanding of hunting with hounds. For more information about the Museum of Hounds and Hunting of North America, visit their website: www.mhhna.org.