Turkey Hill Farm
Turkey Hill Farm comprises two acres of Morven Park's historic farmland. Here you will find the restored 1930s era Farmhand house, a small yet cozy structure that is used to interpret the lives of the farm workers who once lived and worked at Morven Park.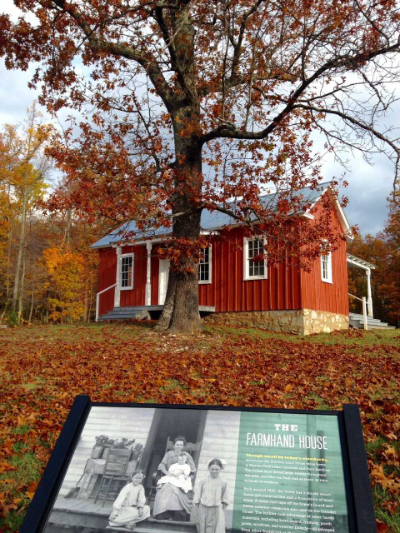 In the 1930s, Westmoreland Davis operated one of the largest turkey breeding enterprises in the country, frequently showing his champion poultry at national competitions. His poultry barn still stands at the highest point of Morven Park's Turkey Hill area, and interpretive signage provides details on his agricultural successes.
Today, this area serves as an outdoor classroom, where Loudoun County students learn about preserving wildlife habitats and building healthy soils.
The Farmhand House
The restoration of this 1930s era Farmhand House was completed in 2014. Once home to a succession of Morven Park's farm workers and their families, informational panels in the house lead visitors through a self-guided tour, available during the same hours as our other museum tours. The four-room home offers a humble contrast to the stately Morven Park Mansion and is a favorite amongst visitors and staff.
---