Turkey Hill Farm
Turkey Hill Farm comprises two acres of historic farmland, slightly north of the Davis Mansion. The site of Gov. Davis's former poultry operations highlights his farming accomplishments and interprets the lives of the farm workers.
In the 1930s, the Governor operated one of the largest turkey breeding enterprises in the country, frequently showing his champion poultry at national competitions. His poultry barn still stands at the highest point of Turkey Hill Farm, and interpretive signage provides details on his agricultural successes.
Today, this area serves as an outdoor classroom, where students learn about nutritious foods by growing organic vegetables in the site's raised beds, while other areas of the farm are utilized for learning about preserving wildlife habitats and building healthy soils.
For visitors, two aspects of Turkey Hill Farm hold the greatest appeal: the pardoned White House turkeys and the restored farmhand house.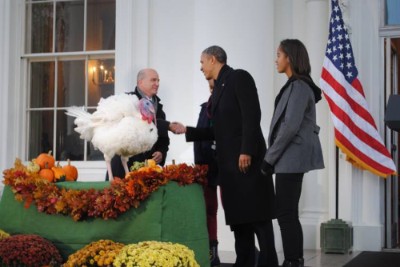 White House Turkeys
Beginning with the 2013 presidentially pardoned turkeys, Morven Park has served as the "forever home" to the birds presented to the President of the United States by the National Turkey Federation each Thanksgiving.
Presented during White House ceremonies, the presidential turkey (and an alternate) receive their official pardon from the President, then move to their retirement home at the peaceful and historic Turkey Hill Farm. The turkeys love visitors, especially the school children who come for field trips. Be sure to pay these famous turkeys a visit!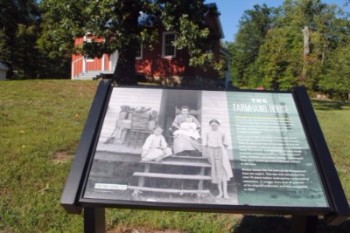 The Farmhand House
Thanks to partial funding from the National Trust for Historic Preservation, we recently completed restoration of this 1901 farm house, once home to a succession of farm workers and their families. Informational panels in the house lead visitors through a self-guided tour, available during the same hours as our other museum tours.
The four-room home offers a humble contrast to the stately Davis Mansion, and is now a valuable part of the Morven Park visitor's experience.
---