Calendar of Events
Museum of Hounds & Hunting presents -- Book Signing with Rita Mae Brown
Sunday, November 12, 2017 3:00 pm - 6:00 pm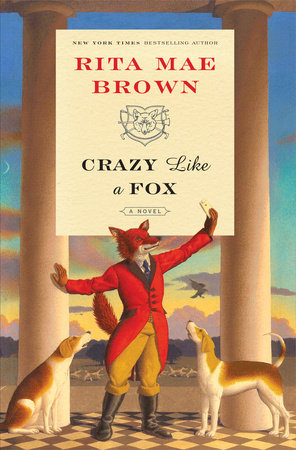 Location:
Morven Park | 17195 Southern Planter Lane, Leesburg, VA 20176
Description:
Museum of Hounds & Hunting NA, Inc.
Signing and Reception
Sunday, November 12 • 3:00 PM - 6:00 PM

Book signing with Rita Mae Brown on her new book, CRAZY LIKE A FOX, held in the Ballroom of the Davis Mansion at Morven Park

In this thrilling new foxhunting mystery, "Sister" Jane Arnold attends a board meeting at the Museum of Hounds & Hunting NA. The museum is plunged into mystery when a venerable hunting horn is missing from its case. The only clue, on a left-behind cell phone, is what seems to be a "selfie" video of the horn's original, deceased owner. The mystery continues as she and a pack of four-legged friends must catch the scent of a killer and unearth a long-buried truth.

3 PM: Join Rita Mae Brown for a 'meet and greet' book signing for $75.00 which includes the book and a champagne reception.

4 PM: Book signing, MUSEUM TOUR and SPECIAL EVENT.

Additional books - $27.00.

RSVP: katepolo@icloud.com or 540-687-5053. Space is limited.
MUST RSVP by Monday, November 6th.

All proceeds to benefit the Museum of Hounds & Hunting NA .
Contact Information:
Museum of Hounds & Hunting NA