Carriage Driving
Morven Park Carriage Pleasure Show, Combined

Test

and Cross Country Drive




June 17-18, 2017
Thank you to all the competitors and spectators that came out for the Carriage Pleasure Show and helped to make the event a success!
Click HERE for show results. 
Click HERE for Prize List
Need more information? Contact Laura Doyle or call 703-777-2890 x6614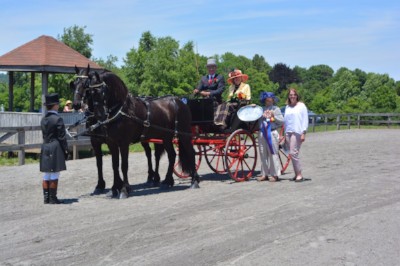 ---
Carriage drivers bring an undeniable spirit and elegance to Morven Park, as they reflect the beauty and customs of days gone by.
Morven Park hosts Arena Driving Trials, recognized by the American Driving Society, as well as pleasure driving shows, carriage clinics, and schooling days. On many weekends, members of local carriage driving clubs can be found crossing the meadows and lawns, enjoying the picturesque grounds of this historic site.
Plans are developing for the addition of Horse Driving Trials and Combined Driving Events … competitions that offer exciting opportunities for spectators of all ages.
For information about driving on the equestrian trails, email Laura Doyle.