Horse Trials
Morven Park Fall Horse Trials
September 29, 30 & October 1, 2017

To view the final results from the 2017 Fall International Horse Trials, click here.
Unpaid entries will not be scheduled ride times; please call the office with a credit card to secure your spot. For those entries owing paperwork – avoid the $50 late paperwork fee and get your documents in today!
For the most recent entry status, click here.
Please send all outstanding paperwork to Laura Doyle before arrival to avoid the $50 late paperwork fee.
Each spring and fall, the Morven Park International Equestrian Center hosts its Horse Trials, which present wonderful opportunities to bring family and friends to an equestrian event Competition typically begins with dressage, followed by show jumping and cross-country jumping. A complete schedule of events will be posted here a few days prior to the start of the horse trials, or you can contact Laura Doyle at ldoyle@morvenpark.org.
Tentative Schedule:

Thu: CIC Informal Horse Inspection1pm to5pm: Must have passports with vaccination records. Cross Country Course opens for walking - 3pm.   
Fri: CIC3* & 2* Dressage and Show Jump, Advanced Dressage and Show Jump, Intermediate Dressage and Show Jump; CIC1* Informal Horse Inspection 3 pm to 5 pm
Sat: CIC3* & 2* Cross Country, CIC1* Dressage, Advanced Cross Country, Intermediate Cross Country, Training all three phases, 
Sun: CIC1* Show Jump & XC; Prelim all three phases, Novice all three phases.
THIS SCHEDULE IS TENTATIVE, SUBJECT TO CHANGE DUE TO ENTRY NUMBERS AND CONFIGURATIONS. Please check this page often for the most current information and event details. 

Starting Times will be posted on this page on September 26th after 3pm. Starting times will be e-mailed.  
---
---
Open Cross Country Schooling Day
Tuesday, October 3, 2017 
9:00 a.m. - 4:00 p.m. 
$50/horse & rider
Come ride the Morven Park cross country courses as they were set for the Fall Horse Trials!
$50.00 per horse/rider; register upon arrival. Must have current Coggins and 2017 Hold Harmless form. Contact ldoyle@morvenpark.org with questions.
Special thanks to Morven Park's Horse Trials sponsors: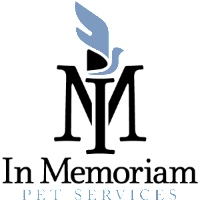 ---
---
Our thanks go out to all of the riders, trainers, sponsors and volunteers who contributed to the tremendous success of the 41st annual Spring Horse Trials at Morven Park.
CLICK HERE for Spring Horse Trials Final Scores
Horse Trials are also known as eventing, which is the triathlon of horse sports and is the most exacting, exciting and fulfilling of all the equestrian sports. It is one of the fastest growing equestrian pursuits in the world – and one in which riders of all ages and abilities can compete.
The ultimate challenge for horse and rider, eventing tests their partnership and athletic prowess in three diverse and demanding disciplines:
The grace and harmony of dressage.
The rigors and thrills of cross-country.
The power and pageantry of show jumping.