Overview of Morven Park's Center for Civic Impact
Find your voice. Examine issues.
Take responsibility. Make an impact.
Democracy needs active citizens. At the Morven Park Center for Civic Impact, we teach students of all ages the skills they need to participate, share their voice, and make an impact.
We believe that all youth need opportunities to prepare and practice for lives as citizens in a participatory democracy. Our programs focus on developing four core characteristics of an active, effective, and informed citizenry. These core principles are:
Knowing their voice matters.

Examining current and complex issues.

Taking responsibility.

Making an Impact.
We offer K-12 Programs that teach the skills of active citizenship and create real-world opportunities for students to become involved in community and civic life, and Educator Programs to provide a vital support system as we empower the next generation to take part in our democracy.
Click here to learn more about us. 
Click here to learn more about our K-12 programs.
To contact us or reserve a program, email education@morvenpark.org or call 703-777-2414, ext. 6617.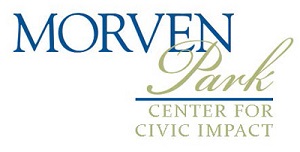 Our educational programming is made possible, in part, by a grant from the Jack Kent Cooke Foundation, which is dedicated to advancing the education of exceptionally promising students who have financial need.