Polo in the Park - August 14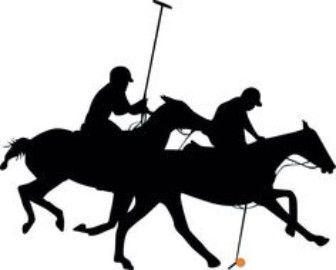 The 2021 season of Polo in the Park is here!
Polo in the Park begins on July 17th and continues every Saturday night through August 21st, with gates opening at 6:00 p.m. each weekend.
General Admission car passes are $40. A car pass allows for one vehicle and all of its occupants to enter the event.
To attend Polo in the Park you must purchase a car pass in advance. There will be no cash sales at the gate.
TO PURCHASE A CAR PASS, CLICK ON THE RED BUTTON AT THE TOP RIGHT CORNER OF THIS PAGE
A few tips for a successful transaction:
•Make sure you are purchasing a car pass for the date that you plan to attend. Car passes are valid for ONE polo match, not for the entire season and are non-transferable.
•Double check your email address. We will send your receipt to the email you provide. To gain entry to this event you will be asked to show your receipt and ID/Driver's License.
•All payments are processed via PayPal. You may check out using your PayPal account, or choose the "Guest" checkout feature and enter your credit card details into PayPal.
•Also, should you choose to Uber to polo, ride a bike, or be dropped off at the gates, you still need to purchase a car pass to gain entry to the event.
•ALL SALES ARE FINAL. NO REFUNDS WILL BE ISSUED.
PLEASE NOTE: Polo in the Park may be canceled due to inclement weather. A cancellation decision will be posted on PolointhePark.org by 4:00 p.m. on the day of a scheduled match. In the event of cancellation, your car pass will be valid for the following week's polo match OR for the rain date (August 28, 2021).
QUESTIONS? Email us at Polo@MorvenPark.org. Follow Morven Park on Facebook for updates on tailgate spots, weekly food vendors, and more.
The 2021 season of Polo in the Park is made possible by our generous sponsors!
Morven Park extends its thanks to Climatic Heating & Cooling, AMJ Financial, Lauten Design & Construction, and Salesforce.com for their support, and to NetJets for sponsoring this year's CEO Polo match and launch party. To inquire about additional sponsorship opportunities, please contact StrategicPartnerships@MorvenPark.org.