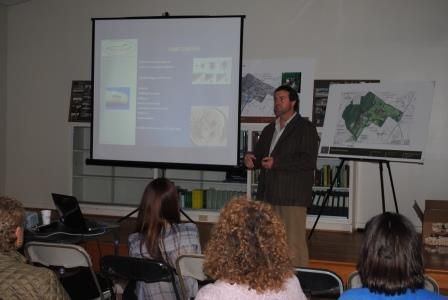 For the average horse owner, knowing in advance how to respond to a favorite equine's medical emergency can provide enormous peace of mind. As a service to the community, Morven Park presents a three-part equine health series at no charge to participants, who will complete the program armed with the skills they need to provide their horses with the best care possible.
All segments of the January 16, February 20, and March 20 series begin at 7 p.m. and will be led by Dr. Jay Joyce, owner of Total Equine Veterinary Associates of Leesburg and an expert in lameness diagnosis and treatment.
The January seminar, "Equine Emergencies: What Every Horse Owner Should Know," will offer case studies that illustrate when is the right time to call a veterinarian. In addition to a hands-on demonstration on bandaging and wound wraps, Dr. Joyce will show participants how to put together the best equine first aid kit to have on hand at home.
"Senior Horse Management: Maintaining the Health of Older Equines," is the subject of the February session. Topics include nutrition, dental health, parasites, the endocrine system, and athletics.
Participants at the March event will learn about "Biomechanics of Equine Movement: Form & Function," increasing their understanding of how they, as riders, can improve performance, reduce risk of injury, and make the horse more comfortable before, during and after the ride.
All seminars take place at the Morven Park Equestrian Center's Hofmann Classroom, 41793 Tutt Lane, Leesburg. To register for this free series, call 703-777-2890, ext. 0, or email ldoyle@morvenpark.org.