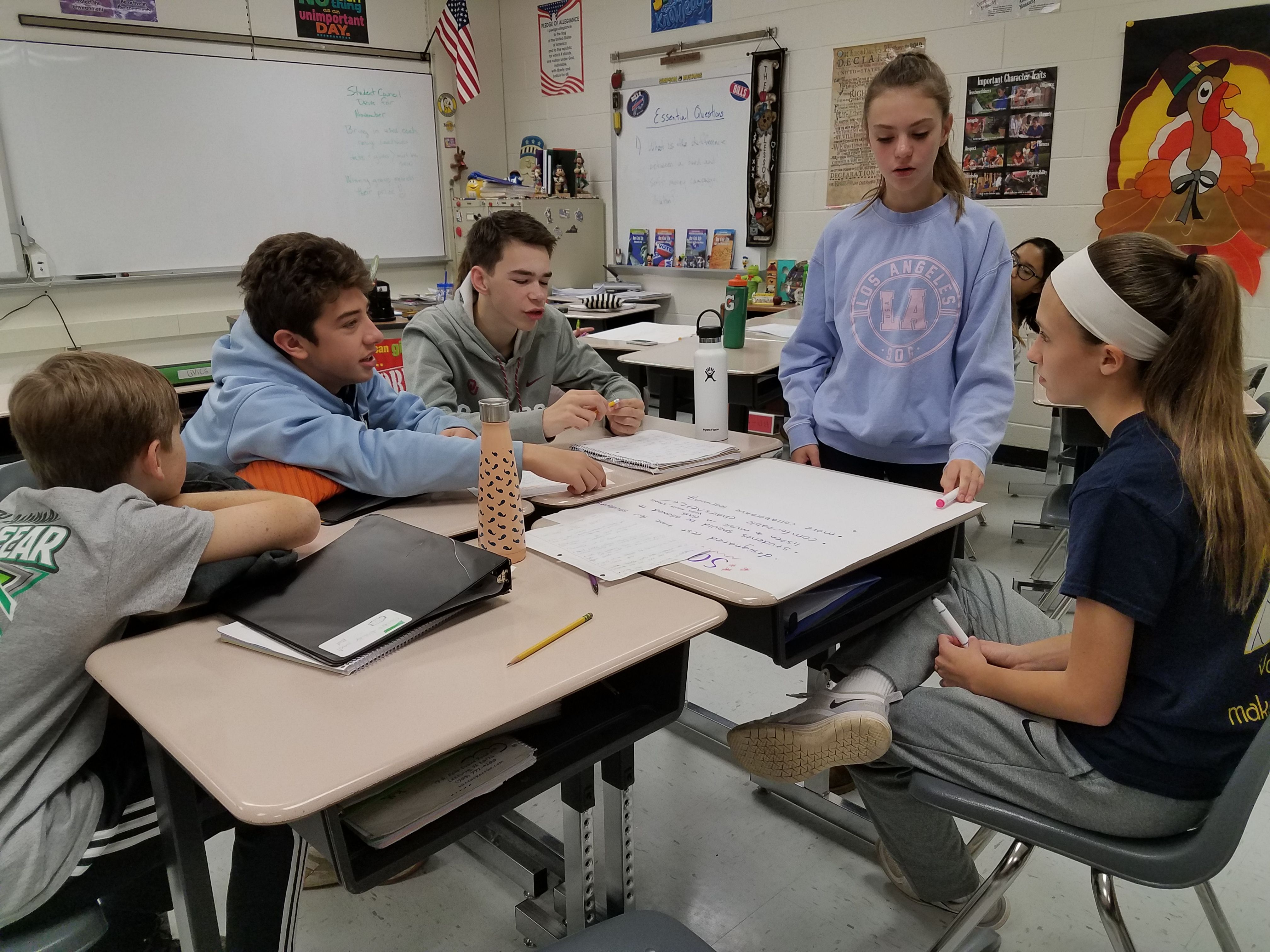 When many of our partner teachers booked their spring lessons back in the fall, and when I started drafting this blog back in February, the current situation is obviously not what any of us expected. I had intended for this blog to celebrate our final student numbers and to provide some ideas for how students could engage with their communities over the summer. Then Loudoun County Public Schools announced a temporary closure on March 12th, followed by Governor Northam closing all schools in the commonwealth for two weeks on March 13th, and for the entire academic year on March 23rd.
This year, the Morven Park Center for Civic Impact planned to have 10,412 total student interactions, with 4,527 of those interactions taking place between March 12th and June 10th. As in many homes throughout the county, when schools closed on March 12th, we were confused and uncertain about what might happen next. We contacted the schools we had been scheduled to visit during the next four school days, focused on other projects, and thought we would return to the classroom soon.
In that initial two-week closing period, we created a social media post about the monarch butterfly and prepared short posts related to our lessons. Once schools closed for the rest of the academic year, we quickly modified our lessons for teachers and parents to use digitally. When creating the modified lessons, we knew they would be different than our in-class activities, especially the lessons that relied heavily on props and movement, but we wanted to create usable and reliable content for teachers and parents. While the lessons require a digital device of some kind, we did not want students to have to use a printer or locate special materials. Therefore, all the digital lessons are based on videos, fillable PDFs, materials typically found around the house, and optional activities. These modified lessons are frequently posted on our Facebook page and are conveniently accessible at www.MorvenPark.org/HereToHelp.
We knew that many of our partner teachers also felt confused and disconnected during the initial few days of the school closures. We also knew that their email inboxes were being flooded with offers for paid resources that were now free, instructional tips on how to teach virtually, and information from subscription providers regarding their responses to the pandemic. We did not want our support and content to be lost in the noise so, once the initial activity quieted down, we simply reached out to say, "We are here if you need us." A few teachers responded just to say thanks, while others asked for help in reviewing their new lessons. Once the majority of the modified lessons were completed, we sent a second email to teachers and to the LCPS Community Connections Coordinator to explain the new lessons and where to find them.
In the course of creating these digital lessons, we learned a lot too! We now know how to produce, edit, and subtitle video content; how to create fillable PDFs; and new ways to reach teachers and families. These skills will be invaluable as the civics program continues to grow, because a digital component will be required for successful expansion. The last few months have provided us with an opportunity to test our ideas, and we look forward to using our new skills to reach even more students in the coming years.
Until next time, please stay healthy and remember that Morven Park is #HereToHelp.