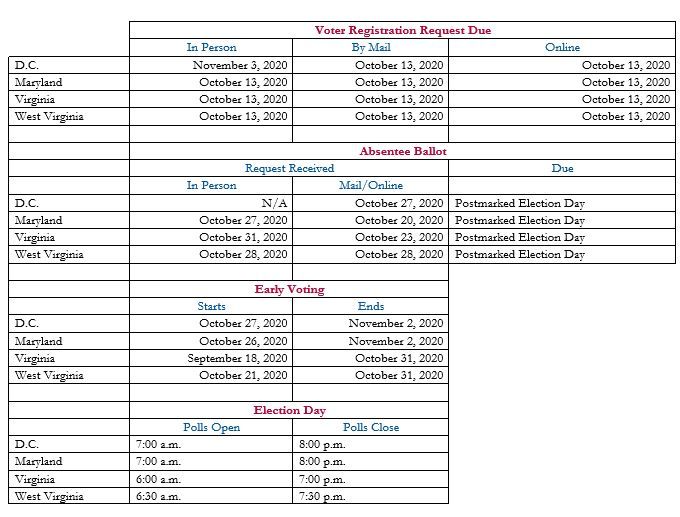 Find/Use Your Voice. Research Current Issues. Take Responsibility. Make an Impact. These are the four core values of the Morven Park Center for Civic Impact. Voting is one way to practice all four civic values at once!
Voice: Your views and opinions matter! By taking the time to vote, you are letting your local, state, and federal elected officials know what is important to you.
Research: Before voting, make sure you know who/what is on the ballot and make informed choices by doing your own research on the individuals and issues being presented.
Responsibility: The right to vote is an awesome responsibility. Be a responsible citizen and take part in early voting, submit an absentee ballot, or vote in person on Election Day (November 3rd).
Impact: Some people say that their one vote doesn't matter, but elections—particularly local elections—can be decided by narrow margins. Your vote can make an impact!
While national elections typically receive more attention, local elections can have a major impact on daily life. Individuals elected to serve as mayors, council members, county officials, or school board members will implement voters' decisions on ballot issues concerning taxes, school construction, transportation, etc. Depending on your town or city of residence, be aware that you may have many decisions to make.
Even in a "normal" year not complicated by COVID-19, voting can be difficult for some individuals because of work schedules, unreliable transportation, long wait times, or confusing eligibility requirements. If you know someone who may need assistance, reach out to them or contact your local Registrar's Office for information.
To help prepare everyone for the elections, key dates and websites for D.C., Maryland, Virginia, and West Virginia are provided in the image above. As this is not an exhaustive list, we recommend that you obtain the most current information from your county's Registrar's office.
D.C. Board of Elections: https://www.dcboe.org/home
Maryland State Board of Elections: https://elections.maryland.gov/
Virginia Department of Elections: https://www.elections.virginia.gov/
West Virginia Elections Division: https://sos.wv.gov/elections/Pages/default.aspx