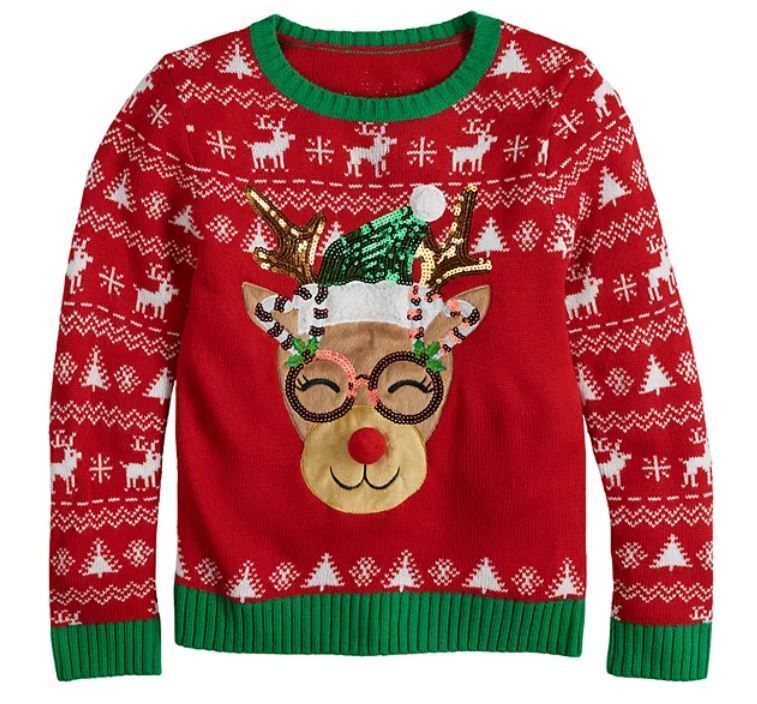 Can we all agree this year has been weird? Nothing went as planned and no one knows exactly what the next few months are going to bring. I am here to tell you that the holidays are going to be weird too, but there are plenty of opportunities to celebrate with the ones you love in special Covid-friendly ways.
For me, this time of the year is usually packed with holiday gatherings and exchanging hugs and kisses with friends and family whom I have not seen since last year's get-togethers. This year is going to be much more subdued. I'll be decorating a tree for my cat and baking cookies and pies for my fiancé. I have packed the calendar with stay-at-home "date nights," including holiday movie showdowns (starting with A Christmas Carol vs. Scrooged). I'm also planning ways to decorate (even if only a handful of people will see it) and spread holiday cheer among my quarantining friends and family.
I am going to celebrate a holiday meal with my "Covid Bubble" since these are the people who have kept me from going crazy these past few months. My bubble is small and lively, but I realize everyone's bubbles are different and have their own rules. Make sure you adjust any of my holiday suggestions to meet the needs of your personal bubble. There is no harm in asking what people are comfortable with and tailoring some of these suggestions for each potential guest. Nana might not be able to visit your decorated home, but you can certainly email a few photos to her.  
Send a Paper Invitation
If you can host an in-person gathering, send paper invitations! I know you probably see the people within your bubble somewhat often, or it would be really easy to invite them via Facebook, but there's something special about receiving a paper invite to an event that is not a wedding or presidential inauguration. At Morven Park, we still have several of the Davises' party invitations in our archives! You can go formal and print a personalized, themed invitation, or go informal and slip a handwritten note into their holiday card. (A side note—I have a feeling this is going to be a big year for holiday cards. Choose your pictures and design your card sooner rather than later to beat the inevitable backlog).
Use Fabulous Décor
I am a big fan of being creative, and now is the time to tap into every ounce of your flair for the holidays! Fill bowls with Christmas balls. Make big velvet bows and hang them on the chairs. Take builder's paper and write your favorite Christmas carol lyrics on it in your most fabulous handwriting and hang it on the dining room wall (you can use the remainder as rustic wrapping paper). At Morven Park, the Davis Mansion is closed due to Covid restrictions, but we will still decorate our spectacular tree and place it (along with other holiday décor) in the Winmill Carriage Museum, where there is more room for social distancing. If you need some inspiration, pick a Saturday in December to tour the museum. Keep in mind that tickets must be purchased in advance at MorvenPark.org/CALENDAR.
Get Dressed Up
I think we can all confess to wearing more sweatpants or leisure wear than ever before. The number of pairs of sweatpants I have purchased recently is a secret between me and my Amazon account. I am dying to put on a ball skirt or cocktail dress or—heck—just some heels, and I am sure I am not the only one! Encourage your guests to dress up by recommending "holiday attire." They can use the opportunity to don their finest, or maybe debut the ugly Christmas sweater they have been looking forward to all year.
Use the Good China
Mrs. Davis had some of the prettiest china have I have ever seen, and she used it often! We should all take a page out of her book and use our wedding china (or whatever china you have gathering dust in the cabinet) this holiday season because it just makes you and your guests feel special while adding an air of elegance to the meal. If you are not yet ready to share a full meal with your bubble friends, follow the example of our preferred caterers and create "picnic boxes" of cookies and snacks for each guest to take home. For extra cheer, throw in a mini bottle of wine or champagne (called "splits" and available at most wine and spirits stores). And if you want to make them feel extra special, include a handwritten note thanking them for the support they have provided to you during the pandemic. There is nothing like a note of thanks from a friend to make the hard days easier.
Celebrate!
I hope you can incorporate at least one item from my list of suggestions into your own "Covid Bubble" gathering. If you find yourself unable to leave the house or host others, please still consider decorating and dressing up as if you were, because there is no rule that says the spirit of the season must be celebrated en masse…it just needs to be celebrated.
While 2020 will be remembered for its inconveniences and weirdness, we have also learned so much about ourselves, our families, and our friends. Just as the Davises made it through the Spanish Flu, we will make it through this. Season's Greetings!