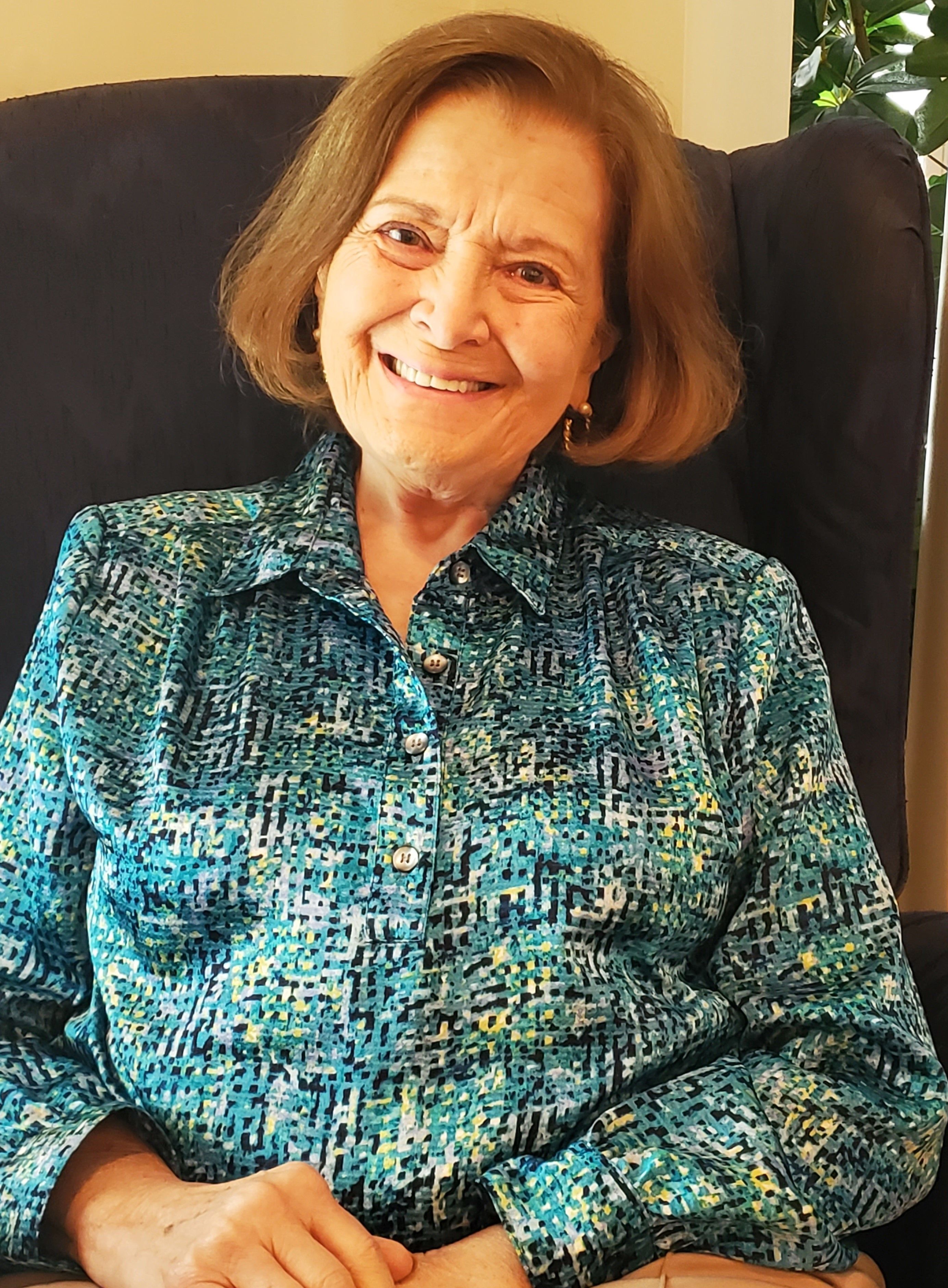 I recently interviewed Mary Lou Leipheimer, 2021 president of the Westmoreland Davis Memorial Foundation (WDMF) Board of Trustees, to learn more about her background and her love for Morven Park. She has been a trustee since 2018 and is excited to begin her first year at the helm. On prepping for the first board meeting of the year on March 1, she said, "This is such an exciting time for the organization as we are beginning work on the strategic plan. We've taken a hard look at what we do, and we know what we do well, so the next step is to set a course for where we want to go in the future."
Mrs. Leipheimer (or "Mrs. Leip," as she was affectionately called by students at Foxcroft School) is particularly interested in advancing the Park's preservation efforts. During her tenure at Foxcroft, where she served as Head of School prior to her retirement in 2014, she led efforts to protect the school's surrounding acreage. She also encouraged students to become good land stewards and to see conservation of green space as part of their civic responsibility. Her fondness for verdant fields and open spaces blossomed at a young age when, she says, she "was practically raised outside with room to run and lots of opportunity for creative play." Mrs. Leipheimer realizes that such an idyllic upbringing is not available to everyone, which partially explains her appreciation of Morven Park. "We need to make sure that places like Morven Park continue to exist, not just because open space is important, but because outdoor recreation is important too, and they very much go hand-in-hand," she added.
Prior to Morven Park, Mrs. Leipheimer served on several regional and national boards. Her passion for education led her to serve on the Virginia Association of Independent Schools (VAIS), and she was a founding co-chair of the National Coalition of Girls' Schools and a founding director at The Association of Boarding Schools (TABS). Mrs. Leipheimer was the 2011 recipient of the prestigious Ruzicka Compass Premier Leadership Award from TABS and, in 2009, she received the Distinguished Alumna Award from Indiana University of Pennsylvania.
Although she joined the board of trustees in 2018, her first introduction to the Park was fifteen years prior when she attended a show at the Morven Park International Equestrian Center at the urging of a former student. A few years later she returned with friends and thoroughly enjoyed a tour of the Davis Mansion. These fond memories of the Park caused her to be quite intrigued when trustee Stuart Thayer asked her to consider joining the board. "I knew Stuart from his time on the Foxcroft board and have always admired his commitment to service and the community. I knew that if Morven Park had interested him and been deserving of his time, that it would be a good place for me as well," said Mrs. Leipheimer. "What I didn't expect was the complexity of the Park. As soon as I began meeting with the staff and learned of the many programs and activities, I was in awe of the scope of the place! Spending time with the civics team cemented my commitment to the board because, as an educator, I was excited to help promote such a strong curriculum."
In addition to donating her time to Morven Park, Mrs. Leipheimer has enjoyed extensive travel during her retirement. The pandemic has put a halt to her travels for now, but she views staying home as a minor inconvenience if it means good health for her and her community. When asked what she is most looking forward to once it is safe to freely gather again, Mrs. Leipheimer immediately answered, "I cannot wait to bring my grandchildren to Morven Park for a picnic next to the tree I had planted for them!" Indeed, Mrs. Leipheimer was one of the first donors to the Park's AnniversaTree program. During the holidays, she celebrated the growth of her tree by decorating it and sending a picture to her grandkids, Ellie and Cooper, who reside in Richmond with her son, Brian, and his wife, Vienne. "I wanted them to see that their Nan cared about them enough to honor them with a gift that they can appreciate, but that also benefits others."
As we concluded our interview, I reflected on a quote attributed to Mrs. Leipheimer, which was found during a review of the many online pieces that highlighted her very successful career as an educator and administrator Foxcroft. While presenting at a Robins School of Business forum held at the University of Richmond, she had stated, "A good leader learns to be comfortable with ambiguity." When asked how that applied to her new position as president of the WDMF Board of Trustees, she explained, "I meant that a sense of ambiguity is necessary in order to be willing to see a situation through many people's eyes, not just one's own perspective, and to recognize when things aren't black or white or as simple as they seem." She continued, "My fellow trustees and I need to consider the many different types of Park guests, the various usages of the space, the numerous events that are held, and so much more. We have to take many perspectives and factors into account when making decisions, because what we do could impact every single person that visits the Park for years to come."
All of us at Morven Park look forward to the positive impact Mrs. Leipheimer's leadership will have on every aspect of this treasured resource that our visitors have come to appreciate.