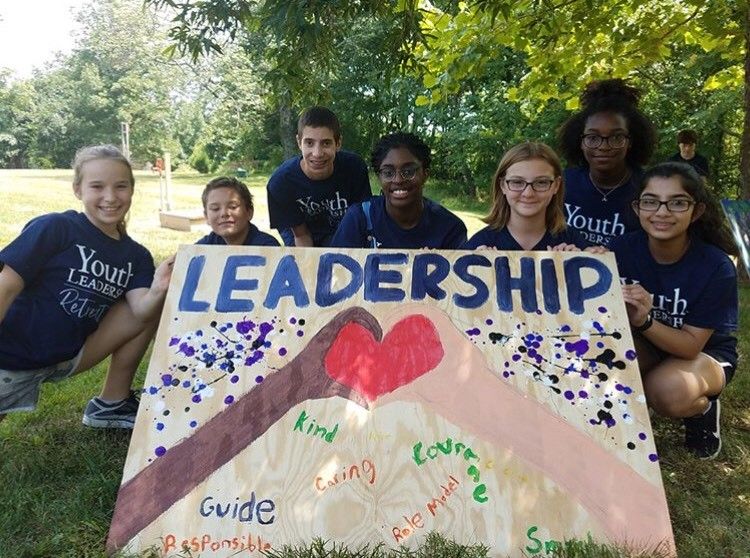 Last month, educators from the Morven Park Center for Civic Impact (MPCCI) teamed up with the Loudoun County Department of Parks, Recreation and Community Services (PRCS) to offer the summer Youth Leadership Institute (YLI) for high school students. This was the sixth year of MPCCI's collaboration with PRCS, and the second year that the program was presented virtually. Over the course of three days, educators from both organizations facilitated leadership skill-building activities with students aged 14 to 18.
This year, a new element was added to the program by giving experienced students the chance to take on leadership roles. Several students who were either previous YLI participants or members of the Loudoun Youth Advisory Committee were asked to facilitate some activities and lead important discussions about community impact. The students who took on these roles gained a better understanding of their own leadership styles and found that their peers were more willing to communicate openly with someone their own age in charge of the discussion.
The YLI participants worked in groups to discuss issues in their community that they care about—such as teen mental health, academic stress, promoting outdoor activities, and youth community engagement—and then mapped out action plans for addressing those concerns. MPCCI and PRCS educators were thrilled and inspired to hear the students talk about these matters so passionately.
Throughout the year, MPCCI helps young people grow through programs like the YLI, the middle school Youth Leadership Retreat, and our K–12 civics lessons. All MPCCI programs emphasize four key characteristics of youth civic engagement:
Know your voice matters
Examine current and complex issues
Take responsibility
Make an impact!
We can't wait for next year's Youth Leadership programs! We're also excited about converting our K–12 civics lessons to digital format for access via a professional Learning Management System. If you value our civics programming and would like to help us reach more students, please consider making a donation today at MorvenPark.org/DONATE.