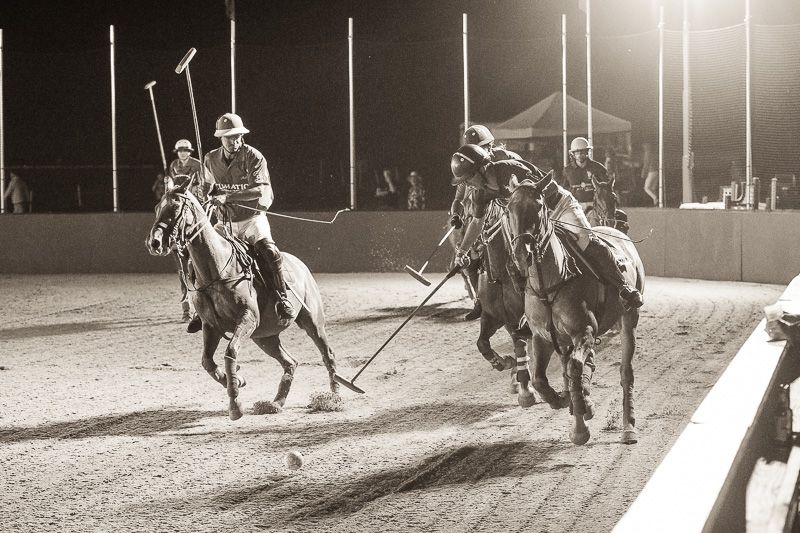 Celebrate the long-awaited end of pandemic restrictions with enjoyable evenings of Polo in the Park at Morven Park! The popular, family-friendly arena polo matches kick-off on July 17 and will be held every Saturday night through August 21.
Polo in the Park car passes, tailgate passes, and season passes are on sale at PoloInThePark.org.
This fourth season of Polo in the Park will feature two matches per night, with gates opening at 6:00 p.m. and the first match starting at 7:00 p.m. In a departure from previous years, there will be no cash or credit sales of car passes at the gate. All car passes must be purchased in advance online.
While the main attraction for many spectators is the thrill of competition combined with the athleticism of magnificent horses, Polo in the Park has quickly become known as the "best party in Loudoun" on Saturday nights. "Whether you are looking for a special date night setting, a unique place to host clients or out-of-town guests, or an old-fashioned evening of family fun, you can find it at Polo in the Park," according to Stacey Metcalfe, Morven Park's Executive Director and CEO.
The sport is thrilling to watch for long-time fans and new spectators alike, with nonstop action in the arena. Each night of the season will showcase the skills of polo players from around the world, including internationally renowned players Juan Salinas-Bentley and Doug Barnes of Destination Polo.
Guests are encouraged to bring in their favorite food and beverages and may also purchase a refreshing dessert from one of the on-site vendors. This season's sweet treats will be provided by Anita's Frozen Cotton Candy, 1,000 Shakes, and Flying Moo's Creamery. Polo fans are invited to follow Morven Park on Facebook for polo updates and announcements of weekly vendors.
Morven Park is pleased to recognize AMJ Financial, Climatic Heating & Cooling, Lauten Design & Construction, and Salesforce as 2021 Gold Sponsors. Additional sponsorship opportunities are still available. Email StrategicPartnerships@MorvenPark.org, or call (703) 777-2414 ext. 6616 to learn more.
For full Polo in the Park season details, and to purchase car, tailgate, or season passes, visit PoloInThePark.org.