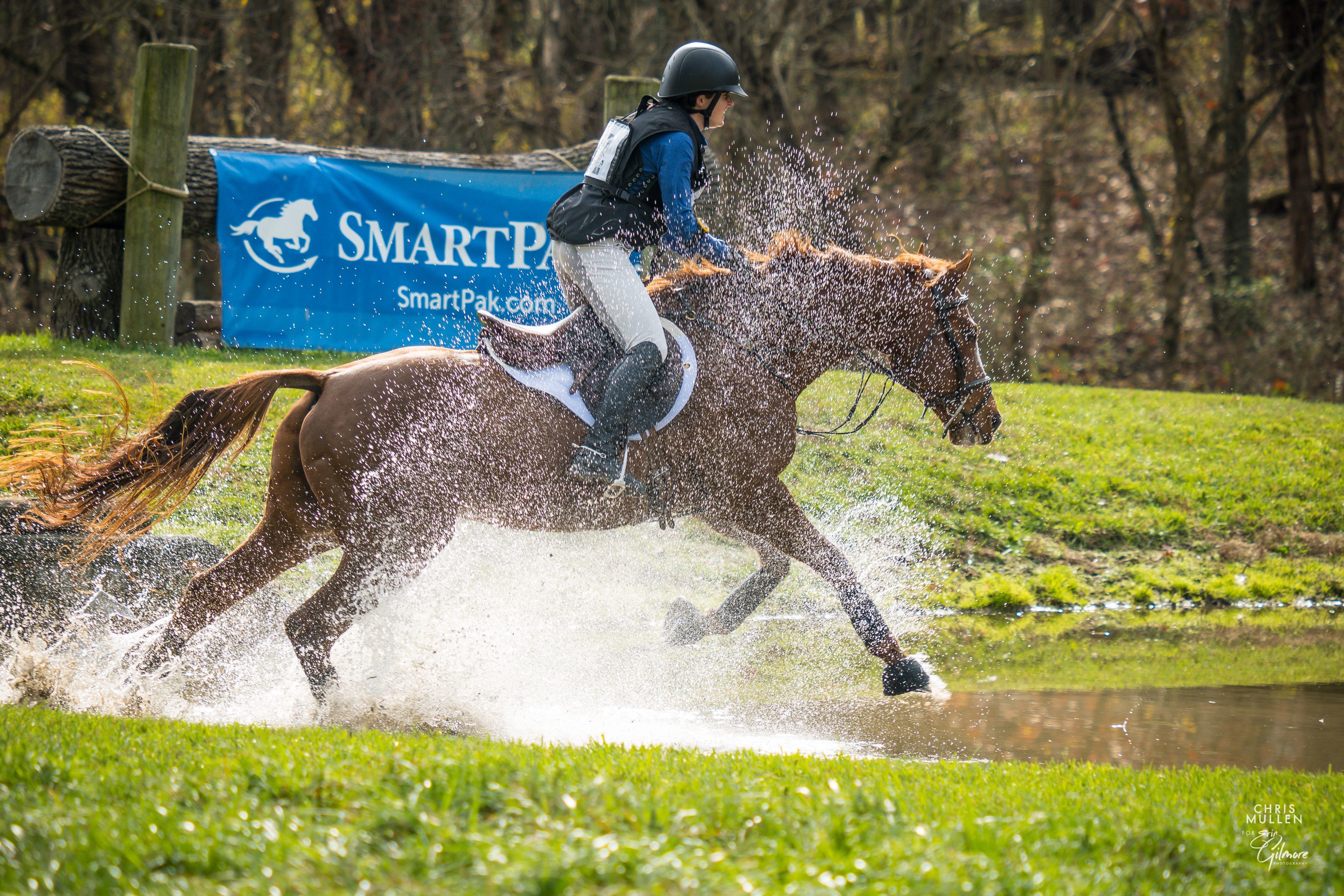 Morven Park's Fall International Horse Trials & CCI—the highlight of its equestrian calendar and a unique family-friendly event—returns October 7th through the 10th. There is additional excitement around this year's competition as it is the first time the Park will host the elite CCI4*-L division. Morven Park is one of only six American equestrian facilities offering the 4*-L, which will feature the sport's top competitors tackling one of the world's most challenging courses.
Horse Trials, also known as eventing, is the ultimate equestrian challenge, comprised of dressage, show jumping, and cross-country jumping. The highlight of the 4*-L competition is the cross-country jumping phase, in which competitors must navigate a course of approximately 6700 meters, ridden at 570 meters per minute (over 20 mph), and jump up to 40 course obstacles. The 4*-L division draws the leading international competitors—only the very best are eligible to participate.
"It is so exciting to be hosting the 4*-L competitors at Morven Park this year!" said Stacey Metcalfe, Executive Director and CEO of Morven Park. "We are fortunate to have many talented local riders as well, and are proud to offer the equestrian community a place to train and compete at all levels."
Fall Horse Trials provides a great opportunity to enjoy the sport of eventing as well as Morven Park's picturesque 1,000 acres on a warm autumn day. This event is free for spectators and is perfect for budding equestrians, full-fledged horse enthusiasts, and nature lovers of all ages. The Park Café will be open for visitors to grab a cup of coffee, a brisket sandwich, and the always popular "Frickles" appetizer. Start times and schedules, as well as the show program and a guide for spectators, are available at MorvenPark.org/HorseTrials.
The Morven Park Fall International Horse Trials & CCI are made possible by many generous sponsors. This year's Official Sponsor is SmartPak, a popular equine supplement and supply company. The 2021 Gold Sponsor is Taylor Harris Insurance Services; Silver Sponsors are Adequan and CWD; and Bronze Sponsors are Coat Defense, Total Equine Veterinary Associates, and Arden Farm.
About the Morven Park International Equestrian Center: Morven Park International Equestrian Center is a premier competition venue located in Loudoun County, Virginia, and attracts some of the world's top riders. Morven Park hosts events year-round, and in nearly all riding disciplines, including hunter/jumper shows, polo, dressage competitions, and the Spring and Fall Horse Trials. The Equestrian Center grew out of the renowned Morven Park International Equestrian Institute, one of the world's most prestigious riding academies. In addition to holding competitions and events, Morven Park also welcomes riders and show managers to rent facilities such as the indoor and outdoor arenas, stalls, café, and show office space. To learn more, visit MorvenPark.org/Equestrian.