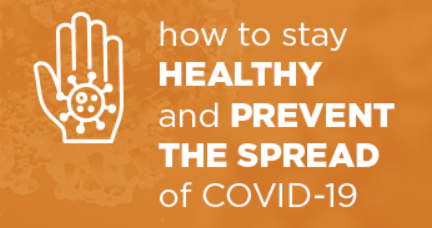 COVID-19 PREVENTION GUIDELINES
- PLEASE READ CAREFULLY -
The following COVID-19 Guidelines must be adhered to when competing and/or attending our competitions.
In addition, all Federal, State, and local laws that may be applicable must be followed. Management reserves the right to change the guidelines when/if it is necessary. Failure to follow guidelines may result in expulsion from the show grounds.
Safety & Prevention Guidelines:
Spectators are NOT allowed at this event.
Masks and/or face coverings are required at all times while on the showgrounds unless mounted on a horse.
Social distancing guidelines must be followed at all times. Current guidelines call for a 6' minimum spacing between individuals. Do NOT gather in groups.
Everyone entering the show grounds will be required to sign the USEF COVID waiver and be given a wristband to wear while on show grounds.
The use of gloves is encouraged while in the schooling areas and while touching any shared surfaces. Avoid touching your eyes, nose, and mouth with unwashed hands.
Please frequently clean and disinfect all tack, equipment, and surfaces that others may come in contact with. This includes tack trunks, reins, halters, lead ropes, and other common items that others may come in contact with during event attendance.
DO NOT LITTER! Please use trash receptacles so that staff does not have to come in contact with contaminated items.
All competitors and attendees are responsible for monitoring their own personal and family health prior to, during, and after attending a competition.
Please keep time spent on the competition grounds to a minimum, in order to limit contact and exposure to yourself and other attendees.
Trainers will be held responsible for all of their riders, grooms, parents, and any other support staff that enters the grounds on behalf of their farm. Trainers are asked to ensure that everyone in their barn adheres to all guidelines. Trainers and all associated with their barn will be subject to expulsion from the grounds if guidelines are not followed.