Morven Park Weddings
Morven Park is in partnership with Pure Perfection Catering, Washington DC's premier catering company, to provide couples with the ultimate outdoor wedding experience. Here you'll find beautiful historic buildings, formal gardens brimming with magnolias, boxwoods and flowers, brick courtyards, a secluded reflecting pool, and expansive views overlooking vast green pastures. 
If this is your idea of a lovely wedding, visit Pure Perfection Catering to schedule a tour of our manicured grounds and historic buildings. A quiet and elegant alternative to a Washington ballroom, Morven Park offers space for a range of events from sprawling formal fetes on the Croquet Lawn to an intimate provincial dinner in the Coach House. CLICK HERE to contact Pure Perfection Catering.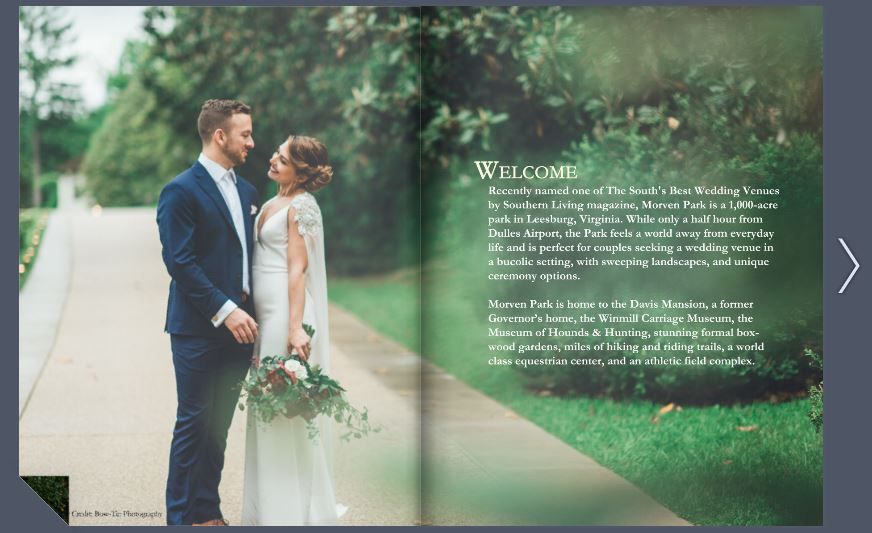 Morven Park is a 1,000-acre historic estate and equestrian center nestled between the foothills of the Catoctin Ridge and the idyllic town of Leesburg, Virginia. While only 40 miles from the nation's capital, Morven Park seems a world away with its wrought iron garden gates, sweeping terrace views, and seemingly endless lush, green landscape.
---
---