Easter in the Park - CANCELLED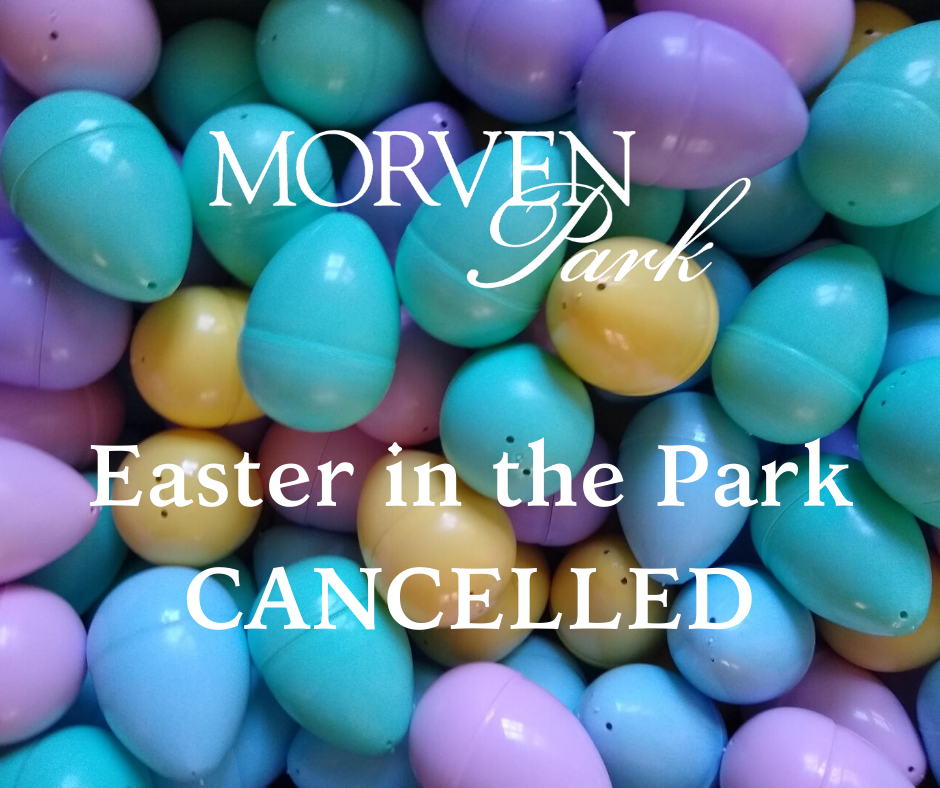 -Easter in the Park CANCELLED-
To help stop the spread of coronavirus and in accordance with the Executive Order issued yesterday by Governor Northam, Easter in the Park has been cancelled.
While we know it is the right thing to do, we are disappointed we will not be able to see everyone and celebrate the start of Spring with an egg hunt in the gardens, as we have at Morven Park for the last nine years. If you purchased a ticket for Easter in the Park you are eligible for a refund. An email with details will be sent to you shortly.
As a fun alternative, we will host a "virtual" Easter in the Park event on our Facebook page on Saturday, April 11th. From 10:00 a.m. to noon we will post kid-friendly activities that you and your family can try out at home.
If like us, you are sad to see this popular event cancelled, and would like to show your support for Morven Park during this difficult time, please consider becoming a Park Member or donating to the Park. Morven Park is not a county or state funded Park with the same safety net and support system as other facilities. We need your support now more than ever to weather this storm. Morven Park is a nonprofit that relies on donations to remain open.
Membership --> MorvenPark.org/Membership
Donations--> MorvenPark.org/DonateNow
If you don't receive an email with refund details, please contact us at Events@MorvenPark.org.
_________________________________________________________________
Celebrate the beginning of spring in the historic Morven Park gardens with games, crafts, egg hunts and our popular egg roll down the Davis Mansion lawn. Be sure to meet rabbits from the 4H Leaps and Squeaks Rabbit Club, and take your own family photo with the Easter Bunny in our garden.
PLEASE NOTE: The Egg Hunt begins at 11:00 a.m. Please arrive with plenty of time to park, check-in, and line up for the hunt!
Registration is $10 per child (ages 2-12) and $5 per adult.
Early-bird registration opens for Morven Park Members on February 10th --> visit MorvenPark.org/Membership to join today.
Registration opens to the public on February 27th.
**This event sells out and pre-registration is required to attend. There will be no "day of" ticket sales.**
Items to consider before registering for this event:
--Children must be accompanied by an adult.
--This event is held rain or shine.
--ALL SALES ARE FINAL. Absolutely no refunds.
--The Easter eggs contain an assortment of candies, small toys and stickers that may not be appropriate for young children. Items could be a choking hazard and parents should exercise caution and examine egg contents carefully.
--We will have a photographer at this event taking photos for Morven Park promotional use. By purchasing a ticket and partaking in the event/activities you are consenting to you/your party being photographed and consent to you/your party's photo/likeness being used, without compensation, by Morven Park for promotional purposes in any and all media.
**PLEASE PRINT YOUR REGISTRATION CONFIRMATION EMAIL AND BRING IT WITH YOU AS PROOF OF PURCHASE**
QUESTIONS? Email us at Events@MorvenPark.org.