Morven Park welcomes the opportunity to partner with professional photographers and wedding vendors, and we offer exceptional promotion and exposure for these businesses. 
Any and all scheduled, posed, group sessions, or staged photo shoots that take place on Morven Park grounds must be scheduled in advance and approved by Morven Park. All photographers must contact the Morven Park Marketing office in order to gain access to the Park. Unscheduled and unregistered photographers will be asked to leave the premises.  Legal Restrictions/Requirements Photographers and members of their respective crews must take responsibility for their own equipment and persons being photographed. Morven Park is not responsible for any damage or theft of equipment while on property. The individual/organization filming or photographing will hold Morven Park harmless against any claims, injuries, or expenses that result from their work on the property. The Morven Park Administration Office reserves the right to request insurance coverage for any commercial photography or film shoot.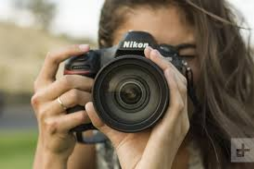 All photography at Morven Park is allowed by permit only. Photography permits are $100 (for two hours of access to the Park and grounds) and must be paid for in advance. Permits do not include access to the mansion, museums, or interior of any of the Park buildings.  
Our photography program ($350.00) is open to photographers who wish to access Morven Park's gardens and grounds for photo shoots. Photo shoots taking place on the grounds may be family/child/pet portraits, engagement photos, and wedding photos. This is a cost-effective option for professional photographers who plan to use our grounds more than a few times over the course of one year (regular fee for professional photography is $100). Benefits include: 
365 days of unlimited use for photo shoots on the grounds of Morven Park. This excludes all indoor spaces. Please note that Morven Park does not allow boudoir-style photography. All photography models on the grounds must be fully clothed.

Listing as a photography preferred vendor on our website for one year.

Website listing in one monthly e-newsletter (sent to ~6,000 households).

Opportunity to showcase your work in the annual "Morven Park Moments" exhibit in the Davis Mansion. 

Access to the online scheduling calendar so that you can reserve time at the Park and see what other photographers will be onsite as well. 

Access to the "Morven Park Photographers" Facebook group. The closed group is a great place to connect with other professionals that also utilize the Park. 

Promotion on Morven Park social media pages (with photos provided by the photographer).
CLICK HERE to become a preferred Photography Vendor
---
Questions?
Morven Park Marketing Department 
703-777-2414, ext. 6618
Email: Marketing@MorvenPark.org