Polo in the Park - August 24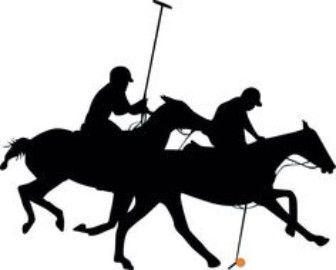 The 2019 season of Polo in the Park is here!
Polo in the Park begins on July 6th and continues every Saturday night through August 24th, with gates opening at 6:00 p.m.
--To attend Polo in the Park you must purchase a car pass. General Admission car passes are $35 when bought in advance & online or $40 (CASH ONLY) at the gate. TO PURCHASE A CAR PASS, CLICK ON THE RED BUTTON AT THE TOP RIGHT OF THIS PAGE
--Make sure you are purchasing a car pass for the date that you plan to attend. Car passes are valid for ONE polo match, not for the entire season and are non-transferable. Also, should you choose to Uber to polo, ride a bike, or be dropped off at the gates, you will still be required to pay the $40 (cash) fee in order to gain entry to the event.
--Polo in the Park may be canceled due to inclement weather. A cancellation decision will be posted on PolointhePark.org by 4:00 p.m. on the day of a scheduled match. In the event of cancellation, your car pass will be valid for the following week's polo match. ALL SALES ARE FINAL. NO REFUNDS WILL BE ISSUED.
WHAT YOU NEED TO KNOW:
Each night of the season features two arena polo matches, with the first starting at 7:00 p.m. and the second starting at 8:30 p.m. (approximately). Both matches will showcase the skills of polo players from around the world, including internationally renowned players Juan Salinas-Bentley and Doug Barnes of Destination Polo. The sport is thrilling to watch for long-time fans and new spectators alike, with nonstop action in the arena. Families can look forward to the intermission between the matches, when kids of all ages are invited into the polo arena for exciting games, including tug-of-war.
Over 12,000 spectators enjoyed an evening of polo under the stars last year, and the 2019 season of Polo in the Park will be bigger and better thanks to new and returning food and beverage partners. Stone Tower Winery – the Official Wine Sponsor of Polo in the Park – will once again be selling their delightful wines by the glass or bottle. Grubbers Food Truck will be onsite nightly, serving up savory hot dogs, cheese steaks, and ribbon fries. Fan favorite King Street Oyster Bar will bring the popular Oyster Truck to the Park for five nights as well. Polo guests are encouraged to picnic on the terraced viewing area next to the arena, bringing in their favorite snacks and drinks, or purchasing on site. Follow Morven Park on Facebook for updates on weekly food vendors, theme nights, menus, and special dessert vendors.
THANK YOU TO OUR 2019 SPONSORS:
Morven Park is pleased to recognize Climatic Heating & Cooling, AMJ Financial, and Lauten Construction as 2019 Gold Sponsors of Polo in the Park. Sandy Spring Bank is a 2019 Bronze Sponsor, while NetJets and Caesar Entertainment sponsored this year's CEO Polo match and season launch party.