Morven Park Spring Horse Trials
---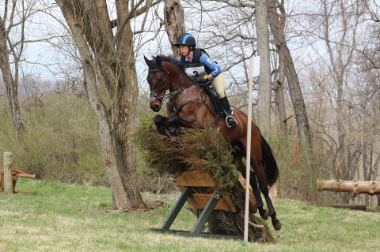 Notice: Morven Park Spring Horse Trials Cancelled
Out of an abundance of caution and compliance with the USEF and USEA requests to suspend equestrian competition, the 2020 Morven Park Spring Horse Trials will be cancelled. The annual eventing competition has been held since 1974 and sees hundreds of equestrians competing in dressage, show jumping, and cross-country at one of the first recognized competitions of the season. Spring Horse Trials was scheduled to be held March 28 and 29 at the Morven Park International Equestrian Center.  
 
"In our 46 years of hosting Horse Trials we've never had to cancel before," said Sheryl Williams, Morven Park's Executive Director. "We've seen rainstorms, out of season temperatures, and even a little snow, but there's no way to weather this. We share in the disappointment felt by the riders that were scheduled to compete, and the owners, trainers, volunteers, and sponsors who have been so supportive of the Morven Park Horse Trials over the years." 
Due to the extenuating circumstances of this cancellation, Morven Park has chosen not to follow the protocol stated in our omnibus listing and will issue everyone a full refund for their entry and stabling. There will be no administrative fee taken from your refund. Please email sfranklin@MorvenPark.org with the correct name and mailing address that you would like your refund sent to, and we will start to process those on Monday, March 16th.
At this time, we are also canceling our Open Cross-Country Schooling Day on March 30th. We are extremely saddened to be unable to host this event, but hope that everyone will come out to support all of our upcoming equestrian events that are still scheduled to take place starting on April 18th.
In the coming months, Morven Park International Equestrian Center is looking forward to welcoming riders and spectators at the upcoming Summer Show Series for hunter/jumpers, the fourth season of Polo in the Park, and in October for the Morven Park Fall International Horse Trials and CCI. 
---
Open Cross Country Schooling Days
April 28, 2020 | October 6, 2020
9:00 a.m. - 4:00 p.m. 
$50/horse & rider
Come ride the Morven Park cross country courses as they were set for Horse Trials!
$50.00 per horse/rider; register upon arrival. Must have current (paper) Coggins and 2020 Hold Harmless form. Contact EQOffice@MorvenPark.org with questions.
---
Morven Park Horse Trials, Carriage Show, Summer Show Series, Polo in the Park and other equestrian events are all made possible by our generous sponsors! 
Interested in sponsorship opportunities? Email StrategicPartnerships@MorvenPark.org to learn more.
---