Approximately 400 acres of Morven Park's property are within the wooded Catoctin Ridge, offering opportunities for year-round hiking and exploration. 
Morven Park has miles of natural and gravel surface hiking/walking trails. The Ridge Top Trail meanders up the ridge, offering hikers glimpses of native flora and fauna. Strollers and bicycles are not permitted on the trails.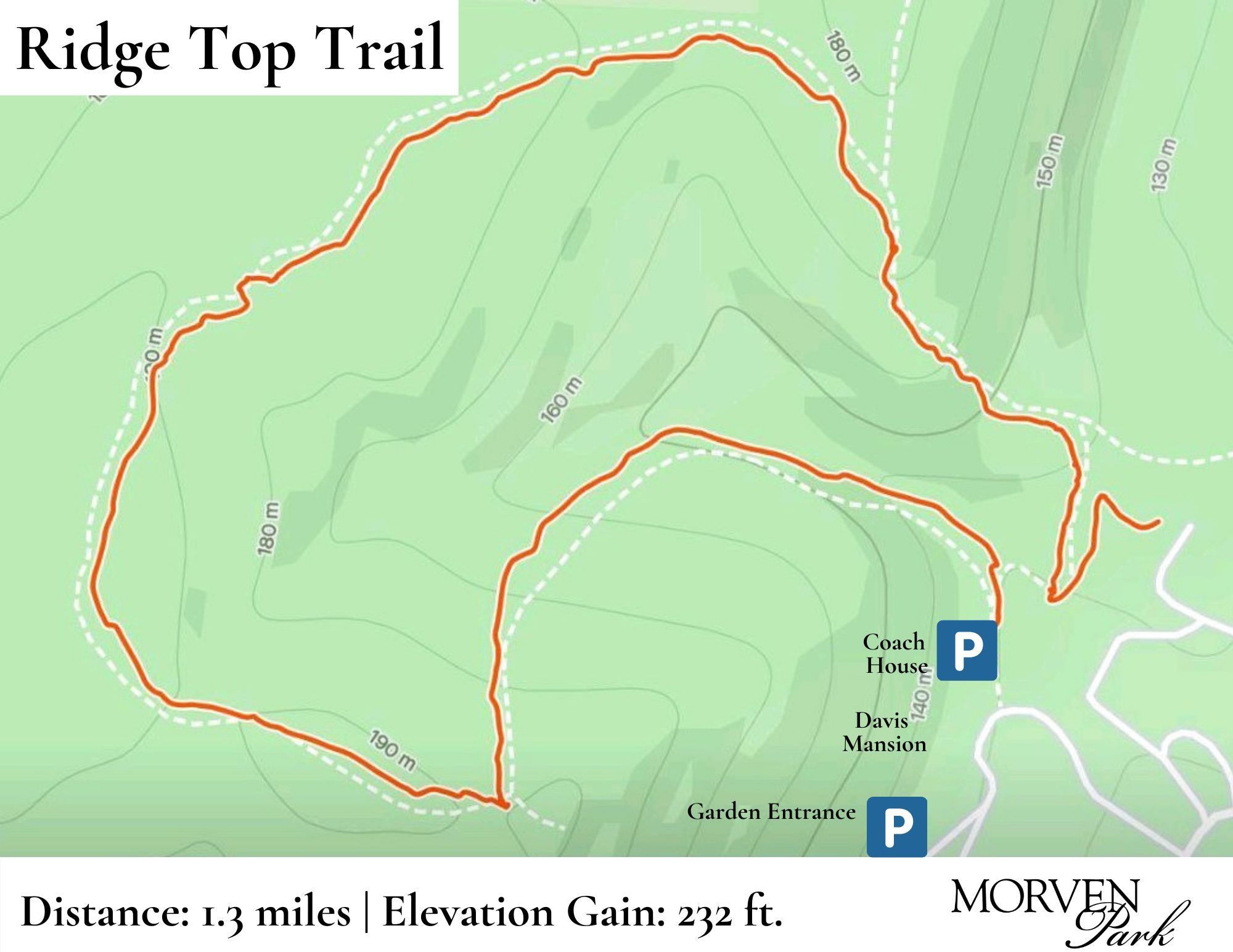 The Ridge Top Trail
The Ridge Top Trail is a somewhat challenging hike of 1.24 miles and features a steady 200-foot climb in elevation. It leads hikers to the highest point within Morven Park's 1,000 acres at an elevation of 640 feet. The vernal pools along this trail host an abundance of wildlife in the spring and summer. 
Pets are welcome but for their own safety and the safety of our other visitors, all pets MUST be on leash at all times. Please clean up after your pet while on Park grounds.
Trails are open every day from 8:00 a.m. until the park closes.
Be sure to check signs at the trail heads to learn more about our deer management program.  Under the guidance of wildlife biologists from the Virginia Department of Game and Inland Fisheries, Morven Park works diligently to maintain a healthy deer herd and robust habitat for all wildlife at the park. 
All hikers must park in Morven Park's designated public parking lots. CLICK HERE to download the trail map.