Morven Park Museums are open on Saturday and Sunday, 12:00 p.m. – 5:00 p.m., with the last tour starting at 4:00 p.m. Tickets are purchased at the Mansion Visitor Center and provide admission to all three museums at Morven Park.
---
The Morven Park Mansion
In its 240-year history, Morven Park's mansion transformed from a modest fieldstone house into the impressive Greek Revival building we see today. From 1903 – 1942, the mansion was home to Westmoreland and Marguerite Davis. During their residency, Marguerite Davis filled her home with eclectic and opulent antiques from her world-wide travels. The Davis furnishings, which include 16th century Belgian tapestries, Spanish cassones, hundreds of silver pieces, Hudson River Valley paintings, and Asian treasures, remain on display throughout the mansion.
Tours of the mansion lead guests through the fully furnished 1st and 2nd floor rooms while sharing stories of the Davises' social and civic lives during the first half of the 20th century. Other rooms reveal stories of the employees who were responsible for the daily work necessary to keep the estate running. There are no ropes or barriers within the mansion museum rooms and visitors of all ages and abilities are welcome.
Please allow 45 minutes for the guided tour of the mansion.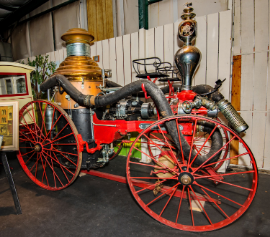 The Winmill Carriage Museum
The Winmill Carriage Museum features a unique collection of horse-drawn vehicles donated by carriage driving enthusiast, Viola Winmill.  The forty antique coaches, carriages, sleds and carts range from utilitarian to regal.  Of particular interest are the miniature road coach designed for General Tom Thumb of the Barnum & Bailey Circus and the elegant calèche loaned for the use of Grace Kelly in the movie "The Swan."
---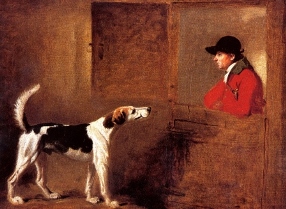 The Museum of Hounds & Hunting of North America
In honor of Morven Park's equestrian heritage, and the Davises love of foxhunting, the Museum of Hounds & Hunting of North America is located in three rooms of the Davis Mansion.  The museum preserves the art, artifacts, and memorabilia of foxhunting's rich history.  For more information about the Museum of Hounds & Hunting of North America, visit their website: www.mhhna.org