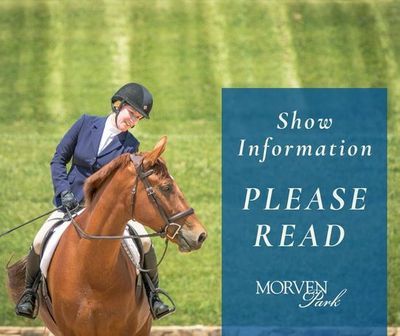 August 8th Show Information:
EVERYONE ENTERING THE PROPERTY WILL BE CHECKED IN AT THE GATE AND BE REQUIRED TO SIGN A COVID WAIVER.  PLEASE SCHEDULE EXTRA TIME FOR THIS. 
EVERYONE IS REQUIRED TO WEAR A MASK AT ALL TIMES WHILE NOT MOUNTED ANYWHERE ON MORVEN PARK PROPERTY.  THIS INCLUDES WHILE YOU ARE AT YOUR TRAILER, IN THE BARN, WALKING TO THE ARENAS, AND EVEN WHEN YOU ARE STANDING IN THE MIDDLE OF THE GRASS 100 FEET AWAY FROM ANYONE ELSE.  ANYONE NOT FOLLOWING THE RULES WILL BE IMMEDIATELY ESCORTED OFF THE PROPERTY
All missing items are also due by THURSDAY, August 6th at 5PM. NO MISSING ITEMS WILL BE ACCEPTED DAY OF THE SHOW.
SCHEDULE UPDATES -

CLICK HERE FOR UPDATED SCHEDULE

:
B&D ARENA – the low hunters have moved to Arena 3
ARENA 3 – there will be a 30 minute schooling break following the hunter pleasure horse division AND the low hunters will be held after the hopeful hunter division
GRAND PRIX ARENA – the Open Jumpers (1.20m) will be the first division of the day followed by the Modified Jumpers (1.10m).  The Mini Jumper division and the rest of the schedule as listed on the prizelist will follow that.
There will not be a food vendor on site – please plan accordingly.
It is going to be extremely hot, so please be mindful of your horses well being. Management reserves the right to limit the number of classes a horse can enter.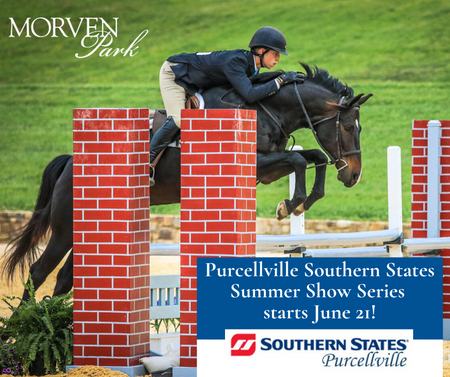 ---
The 2020 season is here! We are very excited to offer our second year of the Morven Park Summer Show Series and to welcome Southern States of Purcellville as our Title Sponsor! We will be offering 2 hunter rings as well as a jumper ring for each of our 7 dates:
June 21st - SOLD OUT
July 12th – SOLD OUT
July 18th – SOLD OUT
July 25th – SOLD OUT 
August 8th – SOLD OUT
August 15th – SOLD OUT in both hunter rings - jumper entries being accepted via email sfranklin@morvenpark.org
September 5th – entries open August 22nd
All entries are taken on a first come, first serve basis.  Entries open open 14 days prior to the date of the show; please do not email entries prior to the opening date. Please enter via www.horseshowsonline.com or by emailing a completed entry form to sfranklin@morvenpark.org..
HELP US GO PAPERLESS! Click above to access the ONLINE Hold Harmless Form and submit with an e-signature!
---
We are very excited to offer our second year of the Morven Park Summer Show Series and to welcome Southern States of Purcellville as our Title Sponsor!
Each show is VHSA, BHSA, and TIP rated and will be held in our three beautiful new outdoor arenas with Attwood Equestrian Surfaces EuroTex footing. We have added an additional hunter ring as well as a jumper ring to be able to accommodate everyone!  
Each show will feature a 2'6"/3' hunter derby, presented by Total Equine Veterinary Associates, and a 2' mini hunter derby limited to juniors and amateurs. The top 12 horses/ponies will be invited to compete in the Derby Finals held during our final show on September 5. Series-end championship awards and prizes will be presented at the September show for every division. We have again partnered with Erin Gilmore Photography to be the official photographer for each show in the series.
Contact us at EqOffice@MorvenPark.org  with any questions. We hope to see you at the show!
Interested in sponsoring the Summer Show Series? Opportunities start at $200. Email StrategicPartnerships@MorvenPark.org for more details!
---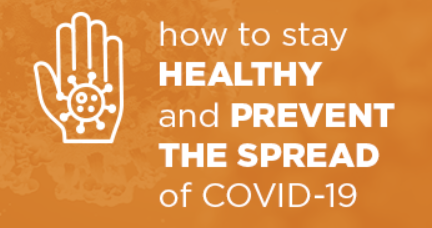 NEW RULES AND COVID-19 PREVENTION GUIDELINES
- PLEASE READ CAREFULLY -
The following COVID-19 Guidelines must be adhered to when competing and/or attending our competitions. In addition, all Federal, State, and local laws that may be applicable must be followed. Management reserves the right to change the guidelines when/if it is necessary. Failure to follow guidelines may result in expulsion from the show grounds.  
The best way to prevent illness is to avoid being exposed to the virus. (see www.cdc.gov) 
If you plan to come to the competition grounds, you must be able to assure management that neither you, nor anyone in your household:  
1. Has tested positive or has been presumed positive for COVID-19 at any time during the past 14 days   
2. Has been advised by a healthcare professional to self-quarantine at any time during the past 14 days   
3. Has been in close physical contact with someone who has tested positive for COVID-19 or who has been presumed positive for COVID-19, during the past 14 days  
4. Is subject to a quarantine order or a recommendation of a healthcare professional that, in either case, would make it inadvisable to attend a public event or competition.  
5. Has, within the past 24 hours, exhibited any of the following symptoms: fever of 100.4 or greater, cough, shortness of breath.   
Please Note:
Social distancing guidelines must be followed at all times. Current guidelines call for a 6' minimum spacing between individuals. Do NOT gather in groups.  
Masks are required at all times and can only be taken off while mounted on a horse.
The use of gloves is encouraged, but not required.   Avoid touching your eyes, nose, and mouth with unwashed hands.   
Please frequently clean and disinfect all tack, equipment, and surfaces that others may come in contact with. This includes tack trunks, reins, halters, lead ropes, and other common items that others may come in contact with during event attendance.  
Please use trash receptacles, so that staff does not have to come in contact with contaminated items that are not discarded properly. DO NOT LITTER!   
All competitors and attendees are responsible for monitoring their own personal and family health prior too, during, and after attending a competition.    
Please keep time spent on the competition grounds to a minimum, in order to limit contact and exposure to yourself and other attendees.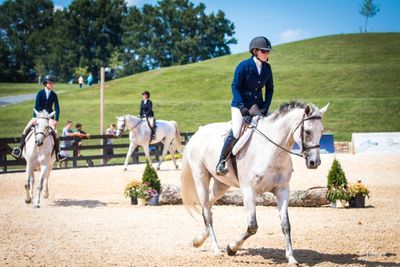 Guidelines for Summer Show Series
No spectators will be allowed for this event.  Each rider will be allowed to be accompanied by 3 people ONLY (trainer, groom, and one parent if a minor).  Friends and extended family will not be allowed to watch at this time. 
Please do not crowd the ingate area. 
Copies of courses will be made available in the show office, on social media, the Morven Park website and disseminated to relieve congestion around course boards. 
Check in procedures for classes will be announced closer to the event start and may include posted jump orders available 12 hours prior to the arena start online and via social media   
All competitors must be able to assure management that they or anyone in their household have not: 

Tested positive for Covid-19 or been in contact with anyone who has tested positive for Covid-19 in the past 14 days 
Been advised by a healthcare professional to self-quarantine at any time during the past 14 days 
Exhibited any Covid-19 symptoms – fever of over 100.4, cough, or shortness of breath within the last 24 hours 
TRAINERS will be held responsible for all of their riders, grooms, parents, and any other support staff that enters the grounds on behalf of their farm.  Trainers are asked to ensure that everyone from their barn adheres to all guidelines. Trainers and all associated with their barn will be subject to expulsion from the grounds if guidelines are not followed 
All courses will be posted on the Morven Park International Equestrian Center Facebook page by 7am on the day of the show to discourage competitors from needed to crowd around the in gate of each ring.
Entry Guidelines
Entries for all shows in the series will begin June 6th. ALL entries must be completed 48 hours prior to the start of the show.  DAY OF ENTRIES WILL NOT BE ACCEPTED. We will be limiting the amount of entries so do not wait until the last minute!
Entries MUST be complete 48 hours prior to the show or we will not accept your entry.  All paperwork can be emailed to Samantha at sfranklin@morvenpark.org.  A complete entry requires:

Entry form or entry via horse shows online
Signed Hold Harmless Form for each rider
Coggins
Payment on file

Payment is not required to enter, but each entry must have a credit card on file. Credit cards can be entered via horse shows online or by filling out the credit card section on the entry blank. Checks will not be accepted at the show.
Stabling can be reserved by emailing Samantha at sfranklin@morvenpark.org.  Please include which horses each stall should be billed to and if you would like any shavings.
Show Office Guidelines
Show office staff will sit 6 feet away from each other and work on their own computers.  One person will be in charge of handling the printed entries in the file folder.  That same person will be in charge of distributing back number to competitors. 
A barrier will be installed between the show office staff and competitors. Lines will be marked out to keep everyone 6 feet away from each other at all times. 
Barns are asked to send one representative for their barn in the show office at once. The show office will be limited to 2 people at a time, so please allow extra time to check in and out. 
Add/scratch slips will not be given out. The show office will contact the in-gate steward to inform them of the add or scratch. 
Surfaces in the show office will be cleaned throughout the day as often as possible. 
Pens will only be used one time and then placed in a separate bin to be sanitized after the show. 
Schooling Guidelines
Schooling will be available by appointment from 12:00-5:00PM. the day prior to each show. 
Fees are $25/horse and an appointment must be made by emailing Samantha at sfranklin@morvenpark.org for a time slot.  These will be limited to ensure no over crowding of the ring.
There is no fee for schooling if you have an overnight stall, but you still have to make an appointment.
Back numbers must be worn while schooling.
Schooling is permitted the morning of the show on a first come, first serve basis. Back numbers must be worn and number of horses in the ring at a time will be limited.
Portable Restroom Guidelines 
Everyone is encouraged to wash their hands both BEFORE and AFTER using the facilities. 
Hand washing stations will be set up outside of the facilities for people to wash their hands before they touch the door handle. 
"Lines" will be pre marked to ensure a line can form to maintain safe social distancing of 6 feet.
Disinfectant bottles will be available to spray down handles.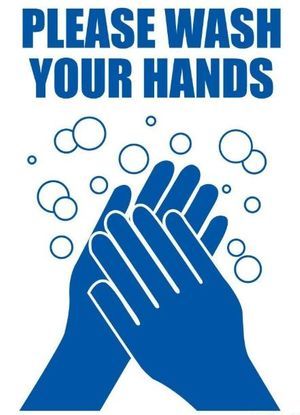 Warm Up Arena Guidelines
Warm up jumps will be set up at least 8 feet away from each other to ensure safe social distancing.
No crowding at the warm-up jumps!  Only the trainer and one groom (if needed) will be allowed to set jumps and be inside the warm-up ring.
Spray bottles containing disinfectant will be available at each warm-up jump to wipe down jump before using (if desired). 
Everyone is strongly encouraged to wear gloves while handling the jumps.
In-Gate to Competition Rings 
NO CROWDING AT THE IN GATE! Only 2 horses and their associated people will be allowed near the in gate at once. Everyone is to maintain a safe social distance. 
In-gate personnel will be behind a plastic shield.
"X" markers will be laid out to form a line to check in or ask the announcer a question while not mounted.
Ribbons and prizes will be available for pickup at the show office. Please send ONE representative from your barn to collect ribbons at the end of your show day. 
Stabling Guidelines 
Check in for stabling is between noon-4:00 p.m. the day before the show. Prior entry is not permitted at this time as the gates to the Park are still closed to the public. Please call Samantha at 703-777-2890 ext.6614 upon arrive to check into your stalls.
Barns/Trainers will be spaced apart (minimum of 2 stalls on each side) from other Barns/Trainers. 
When possible, stabling will be spaced out such that different barns/trainers will not have to walk through the same entrance of the barn to get to their stalls. 
Common touch surfaces, such as the water spigot, will have a spray bottle to disinfect the surface both before and after use. Each barn is required to bring their own hose. 
---
Thank you to our 2020 Purcellville Southern States Summer Show Series supporters:
Hospitality
Edward and Kathryn Harrell
Derby
Total Equine Veterinary Associates
Mini-Derby
Coat Defense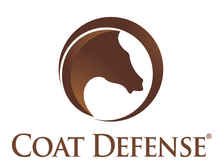 Division
Annika Levy/Somerset Farm
Ashleigh Frick/Rokeby Farm Stables
CWD Sellier
Edward and Kathryn Harrell
Katy Cowasjee
The Tack Box
Class
Carol Eicher/Ever Ready Farm
Kimberly and Daniel Burke/Adare Show Hunters
Leslie VanSant/MEA Haven Farm
Lydia McClain/CB Farm
Rachel Howell/Quiet Haven Farm
The Kirkpatrick Family
Friends of Summer Show Series
Courtney Hyjek/Courtney's Pet and Equine Services
---
Photo credit (for all images on page): Erin Gilmore