Summer Show Series - July 10th 
Thank you for your patience. We have processed all of the entries in the order in which they were received. Please refer to the Class Schedule and Show Entries by Entry below. 
**Entries are now FULL**
---
SUMMER SHOW SERIES ANNOUNCEMENT 
After careful consideration, we have decided to cancel the June 25 and September 3 dates on the 2022 Summer Show Series calendar. We want to provide the community with excellent showing experiences, and we do not have adequate staff. To accommodate the changes in the calendar, the Derby Finals will take place at the August 14 show date.
For the past 3 years, Morven Park has been thrilled to host the equestrian community at our popular Summer Show Series. Our goal has been to create a fun, safe environment for equestrians of all ages to showcase their equine partnerships at the local levels. We are honored to be a staple of the equestrian community in Loudoun County and beyond, and we look forward to continuing to open our doors to the equestrian public.
We will be assessing the structure of the Summer Show Series for 2023 to best serve the community's needs as well as the needs of Morven Park. We will continue to pursue our goal of providing an enjoyable experience for all competitors, and we look forward to serving you in the future.
---
We are very excited to offer another year of the Morven Park Summer Show Series! Each show is TIP, VHSA, and BHSA recognized. Entries will only be  accepted via HorsesShowsOnline.com.
Each show will be held in our beautiful new outdoor arenas with Attwood Eurotex footing. Each show will feature a 2' and a 2'6"/3' hunter derby.
The top 12 horses/ponies will be invited to compete in the Derby Finals held during our final show on September 3. Series-end championship awards and prizes will be presented at the September show for every division.
The horse shows will be held on the following dates:
April 16 (entries open April 4) 

May 21 (entries open May 9) 

June 4 (entries open May 23)  

July 10 (entries open June 27) 

August 14 (entries open Aug 1)  
Entries will open at 8:00 a.m. on the dates listed above.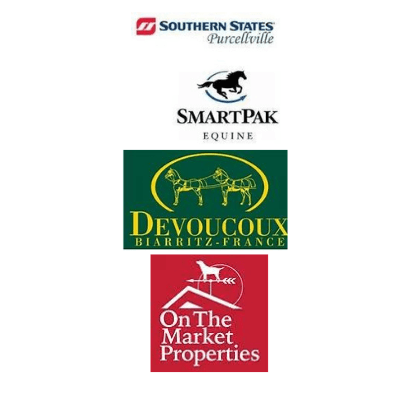 Stabling (both overnight and day), shavings, and golf cart rentals are available! Please email EQoffice@MorvenPark.org for details. 

A non-refundable deposit of $10/horse will be charged at time of entry. This deposit will not be refunded for scratched horses and no-shows.

Schooling is available for $25/horse (included with overnight stabling) the day before the show from noon to 5:00 p.m. for horses entered in the show. Back numbers are required while schooling. **Schooling for the July 10 and August 14 show will be from 9am - 2pm to accommodate Polo in the Park.

Contact us at

EqOffice@MorvenPark.org

with any questions. We hope to see you at the show!
---
Thank You 2022 Sponsors
SERIES SPONSOR:
Southern States Purcellville
PRESENTING SPONSOR: 
On the Market... with Sam, On the Market Properties
EQUESTRIAN CENTER SPONSOR:
SmartPak
Silver Hawk Farm
YHB
Lauren Milner - Carter Braxton Preferred Properties
HUNTER DERBY SPONSORS:
Total Equine Veterinary Associates
Coat Defense
TIP HUNTER SPONSOR:
Butenhuys Family & Clairvaux LLC
WORKING HUNTER SPONSOR:
Terri Young & Clairvaux LLC
SHORT STIRRUP HUNTER SPONSOR:
Melissa Kirkpatrick
PONY HUNTER SPONSOR:
Marci Huber, On the Market Properties
OPEN JUMPER SPONSOR: 
Toth Financial
GREEN HUNTER SPONSOR: 
RingSide Pro
HOPEFUL HUNTER SPONSOR:
Rokeby Farm Stables
MODIFIED JUMPER 1.10 M SPONSOR:
On the Market...with Sam, On the Market Properties
HOSPITALITY SPONSOR:
Edward and Kathryn Harrell
CLASS SPONSORS:
VHSA/EMO CHILDREN'S MEDAL:
Wulfcrest Farm IEA Team
CALIFORNIA WARM UP ARENA 3:
MEA Haven Farm
LEADLINE:
Quiet Haven Farm
PONY EQ:
Ever Ready Farm
Interested in sponsoring the Summer Show Series? Email StrategicPartnerships@MorvenPark.org
---
We are thrilled to welcome back Erin Gilmore Photography as the Official Photographer of the
2022 Southern States Purcellville Summer Show Series at Morven Park!
To view all photos from the Summer Show Series, visit ErinGilmorePhotos.com