2:00 p.m. - Davis Mansion Tour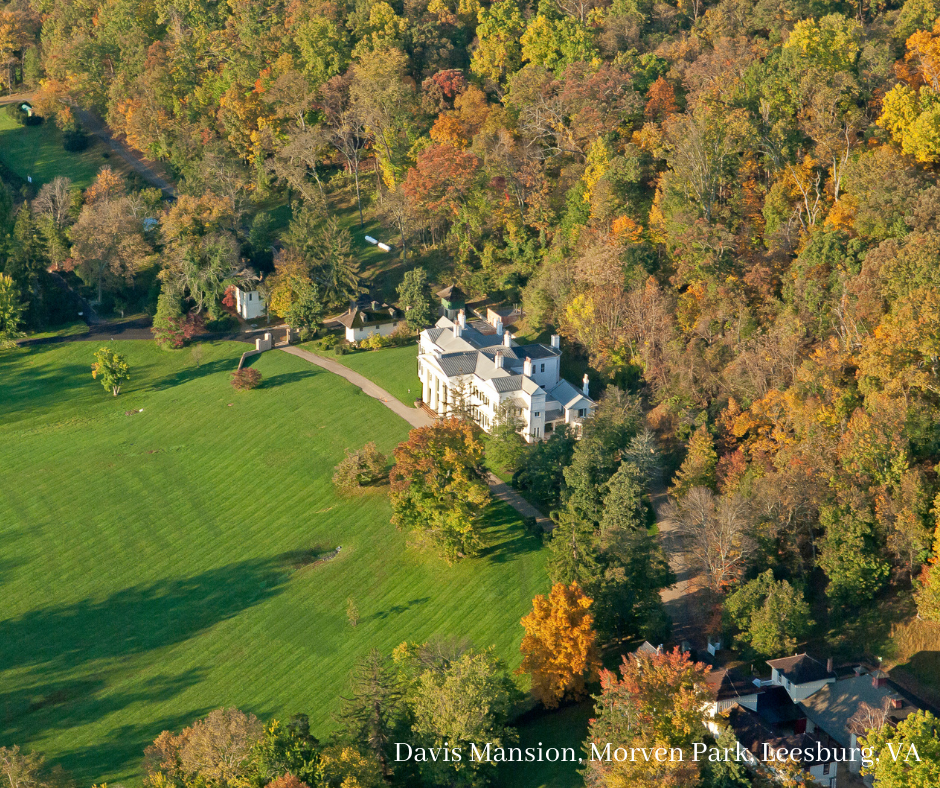 Thank you for your interest in touring the Davis Mansion at Morven Park!
Private 45-minute group tours are offered each Friday. Advance online purchase is required for Friday dates.
--The private tour rate is $40 per group (up to 6 visitors).
--Discounts are available to Morven Park Members.
--All tickets to tour the Davis Mansion include self-guided tour access to the Winmill Carriage Museum and the Museum of Hounds and Hunting of North America.
If you are not interested in a private group tour and/or want to purchase tour tickets for a smaller group, please choose one of our Saturday or Sunday tour options.
Guests touring the Davis Mansion will hear stories of the civic and social lives of former Virginia Governor Westmoreland Davis and his wife, Marguerite, during the first half of the 20th century. The Davises' personal items and extensive collection of arts and antiques acquired during their travels throughout the world are on display as guests pass through living areas that include a lavish entry hall, ornate drawing room, elaborate dining area, grand billiard room, and well-stocked library, as well as an expansive kitchen and charming personal quarters. After the mansion tour, visitors can discover the unique collection of horse-drawn vehicles housed in the Winmill Carriage Museum, plus the art, artifacts, and memorabilia of foxhunting found in the Museum of Hounds & Hunting.