Fifty years ago, in 1968, the Morven Park International Equestrian Institute (MPIEI) graduated its first class of students, ultimately becoming the most prestigious U.S. equestrian school of its time. To commemorate this historic event, Morven Park will celebrate the school's history and accomplishments with a 50-Year Reunion in conjunction with the Park's 2018 Fall International Horse Trials, Oct. 5-7. All those associated with the school—students, instructors, and staff members—from the first class of 1968 through the final graduation in 1991, are invited to attend.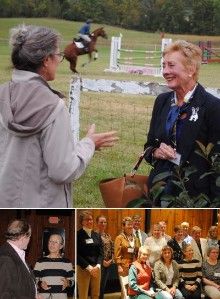 REUNION ACTIVITIES
Friday, October 5 - Sunday, October 7, 2018
The Reunion is for all students, graduates, instructors, and staff of MPIEI. Alumni-specific events include a Friday evening alumni reception and dinner (wine and beer included) in the school's former cafeteria. On Saturday, alumni are invited to visit the VIP tent overlooking the newly constructed outdoor arenas. From there, you can view dressage, show jumping, and the start of the cross-country course. Join competitors Saturday evening for a Competitor/Alumni party. 
You are welcome to arrive as early as you'd like on Friday to see the upper-level dressage competition, and stay through Sunday's novice and beginning level dressage and cross-country. You may also sign up to volunteer as a dressage scribe or cross-country jump judge.
Reunion participants also are welcome to a FREE tour of the iconic Davis Mansion. Tour hours are noon-5:00 p.m. on Saturday and Sunday.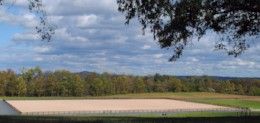 Reunion registration is $75/person and includes:
Friday night Reception & Dinner (dinner and beer/wine) - 6:00 p.m.- 9:00 p.m. 
Access to the VIP Tent at Horse Trials on Saturday (breakfast pastries, finger foods) - 10:00 a.m. - 2:00 p.m.
Saturday night Competitor & Alumni Reception (appetizers and beer/wine) - 4:00 p.m. - 7:00 p.m. 
Tickets to tour the Davis Mansion (Noon - 5:00 p.m. on Saturday and Sunday)
Special hotel rates can be found at www.morvenpark.org/rentals/preferredvendors.html.
Ready to register? Simply fill out the form below and submit payment. You will receive a confirmation email within 24-hours of payment. If you do not receive the email, please check your SPAM folder. If you need another email to be sent, send an email to Events@MorvenPark.org.