Thank you for your interest in photography at Morven Park!
The Park welcomes the use of its grounds for photography and filming without reservation or payment during normal operating hours. After-hours access is available with purchase of a permit. Photography/videography sessions are not permitted in any of Morven Park's museums or buildings.
By entering Park property, you agree to these guidelines:
All photography groups will be respectful of the Park grounds and buildings. This includes collecting all trash and gathering all belongings after taking pictures.
To help ensure that the Mansion Lions continue keeping watch for another 200 years, please DO NOT climb or lean on them. 
Groups are reminded that certain areas of the Park are in high demand and we ask that everyone share the space and extend courtesy to other groups onsite.
Please park in designated areas and observe the speed limit while on Park grounds.
Please observe the Park's operating hours and ensure that your group exits prior to Park closure.
Please tag and/or recognize Morven Park when your images are shared on social media. We are @MorvenPark on Facebook and Instagram.
Not permitted at any time: 
Any free-standing props, such as tables, chairs, clothing racks, furniture, and/or free-standing arches, stages or structures.
Floating materials, such as balloons, confetti, flying lanterns, and pyrotechnics.
Incendiary devices of any kind; this includes smoke cannons, glitter bombs, sparklers, flares, etc.
Boudoir-style photography. All photography participants must be fully clothed.
Please note: Morven Park reserves the right to limit access during weddings and special events and reserves the right to refuse requests for photography, film or video. Photography groups not adhering to the guidelines will be asked to leave the premises. 
Photographers and members of their respective crews must take responsibility for their own equipment and persons being photographed. Morven Park is not responsible for any damage or theft of equipment while on property. The individual/organization filming or photographing will hold Morven Park harmless against any claims, injuries, or expenses that result from their work on the property. Morven Park Administration reserves the right to request insurance coverage for any commercial photography or film shoot.
Tips from a veteran Morven Park photographer on how to take the very best pictures on this spectacular property!
---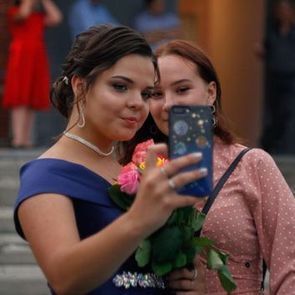 Prom/Homecoming Photos at Morven Park
Morven Park is pleased to serve our high school community as a beautiful backdrop for prom and homecoming photos. However, we have had to make some adjustments to our photo policy which is outlined below.
Please note that due to the popularity of Morven Park as a venue for both Prom and Homecoming pictures, the Foundation must staff and schedule these photo sessions as events to handle parking, manage flow, and ensure that everyone has a safe an enjoyable session within designated park hours. To that end, we can no longer offer these photo shoot events for free.
We will now be taking reservations that must be made in advance by purchasing a vehicle pass. Passes are $20 per car, $50 per limo, $100 per bus. Purchase Tickets BELOW. 
2023 Prom photoshoots are available from 4:00 p.m. to 6:00 p.m. on the following dates: April 15, 20, 28, 29 and May 12, 13, 20 of 2023. The Park is closed for special events on May 5 and May 28; therefore, prom photos are not permitted on these dates.
Passholders must enter Morven Park through the Old Waterford Road gate. Tickets will be checked at the gate and passholders must park in the Visitors Parking lot.
There are no refunds on passes purchased for this event. Morven Park closes at 6:00 p.m. promptly.
While on the property, we ask that you please be respectful of the Park's property, statues, and buildings and do not litter.
Photography Credits: Natalie Whitehead Photography, LCE Photography, Courtney Jean Photography, gCustom Photography, and Ashley Holubek Photography.