Morven Park's Winmill Carriage Museum is open. The Davis Mansion is closed, and group tours are not available at this time.
The Winmill Carriage Museum features a unique collection of horse-drawn vehicles donated by carriage driving enthusiast Viola Winmill. The 40 antique coaches, carriages, sleds, and carts range from utilitarian to regal. Of particular interest are the miniature road coach designed for General Tom Thumb of the Barnum & Bailey Circus and the elegant calèche used by Grace Kelly in the movie "The Swan."
Museum hours are noon - 5:00 p.m. on Saturdays (closed March 27th).
Tickets are sold for admittance on the hour. Advance ticket purchase is required.
Tickets are $5; children 5 and under are FREE!
Face coverings are mandatory and there is ample room for social distancing!
Please direct questions you may have to Marketing@MorvenPark.org.
---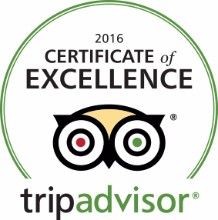 Morven Park's grounds are open to the public 365 days a year.  The Museums are CLOSED on Thanksgiving Day, Christmas Eve, Christmas Day, New Year's Eve and New Year's Day, and during the months of January and February.
PARKING: Visitors must park at the main lot at the intersection of Southern Planter Lane and Governor Davis Lane.  Enjoy a 5-10-minute stroll through the historic gardens to reach the Davis Mansion Visitor Center. Handicap parking is available closer to the mansion for all vehicles with handicap permits. 
Group Tours 
Private tours are available for groups of 10 or more.  Reservations are required and can be made by contacting GroupTours@MorvenPark.org or 703.777.2414 ext. 6620. Please note that the mansion is closed during the months of January and February each year. 
CLICK HERE to download/print the Group Tour Policies.