*MORVEN PARK MUSEUMS ARE CLOSED*
The Davis Mansion and Winmill Carriage Museum are closed.
Morven Park's staff and Trustees have been closely monitoring the corona virus (COVID-19) situation with great concern. Due to the critical importance of slowing the spread of the virus, Morven Park's museums are closed. We appreciate your understanding as we navigate this unusual situation. Consider following Morven Park on Facebook for updates on our closure and event cancellations. 
Please direct questions you may have to Marketing@MorvenPark.org.
---
Morven Park Museums are open on Saturday and Sunday, 12:00 p.m. – 5:00 p.m., with the last tour starting at 4:00 p.m.
Tickets are required for access to the Davis Mansion and Winmill Carriage Museum. Tickets are sold at the Davis Mansion Visitor Center, located on the north side of the Mansion. 
Votes for Women - A Women's History Month Tour - MARCH 2020
"Votes for Women - A Women's History Month Specialty Tour" will be offered on Saturdays and Sundays in March during our 1:00 p.m. tour hour and focuses on the history of the women's suffrage movement as it played out in America from 1848-1920.
Tickets: $10 per adult and $5 per child (ages 6-12). Children 5 and under are FREE. 
*CLICK HERE to SKIP THE LINE and buy your tickets online*
Walk-ins are also welcome.
100 years ago this year, as a result of tireless advocacy and non-violent protests, the 19th Amendment was ratified and made law. The centennial of this landmark amendment and the legacy of suffrage in Virginia was something that Morven Park staff wanted to highlight, given that Morven Park is the home of Westmoreland Davis, Virginia's Governor who served during the 19th amendment's passing in congress and ratification into law.*
This month's tour aims to honor the suffragists' efforts and remember what it took to gain voting rights amidst fierce opposition. We also look to the local impact that suffrage had and how we can continue to advocate for all voices to be heard today. Our highly trained staff will be sharing information about the early progress of the suffrage movement in the mid-1800s, they will explore the movement as it impacted Virginia and the political landscape that Governor Westmoreland Davis stepped in to in 1918, and will engage visitors about the legacy of suffrage and how women have lent their vote and their voice to other movements since 1920. The tour focuses on several key figures in the suffrage movement, including Elizabeth Cady Stanton, Alice Paul, Lucy Burns, and Susan B. Anthony. We will also discuss Governor Westmoreland and First Lady Marguerite Davis and their likely opinions of the movement.
*Note that Virginia abided by the federal amendment, but did NOT officially ratify the 19th Amendment in the Virginia legislature until 1952, and other state legislatures waited until the 1980s!
Interested in a group tour? Email GroupTours@MorvenPark.org
---
Ticket Prices:
            $10 Adults
            $5 Children (ages 6-12)
            Children 5 and under are Free
Tickets are not required to tour the Museum of Hounds & Hunting of North America.
Interested in Group Tours? Learn more here or email GroupTours@MorvenPark.org 
---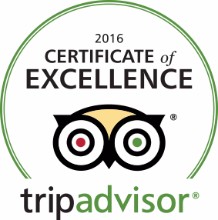 Morven Park's grounds are open to the public 365 days a year.  The Museums are CLOSED on Thanksgiving Day, Christmas Eve, Christmas Day, New Year's Eve and New Year's Day, and during the months of January and February.
PARKING: Visitors must park at the main lot at the intersection of Southern Planter Lane and Governor Davis Lane.  Enjoy a 5-10-minute stroll through the historic gardens to reach the Davis Mansion Visitor Center. Handicap parking is available closer to the mansion for all vehicles with handicap permits. 
Group Tours 
Private tours are available for groups of 10 or more.  Reservations are required and can be made by contacting GroupTours@MorvenPark.org or 703.777.2414 ext. 6620. Please note that the mansion is closed during the months of January and February each year. 
CLICK HERE to download/print the Group Tour Policies.