Support the Equestrian Center Renovation
Excellent footing. Plenty of warm up space. Light, airy barns. Green spaces and shady trees. And of course, the utmost in safety and amenities for riders, horses and spectators.
Our goal is to build a premier equestrian venue that exceeds guest expectations at every visit, and we'd like you to be a part of it.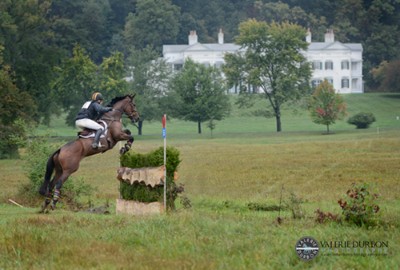 The Morven Park International Equestrian Center supports the development of all riders and horses, at every level of training and competition. From the young competitor to the Olympian, Morven Park offers opportunities for success.
With 1,000 acres of open space, Morven Park is host to:
50+ days of equestrian competition every year
Training sessions for the North American Junior and Young Rider competitors and the
U.S. Eventing Team
Loudoun Therapeutic Riding, serving thousands of children and adults with disabilities
over the past 40 years
Loudoun Hunt Pony Club, educating the next generation of riders
Community use for lessons, events, trail riding, and educational programs

Renovating the Equestrian Center is going to take a great deal of work and support. Donations are tax-deductible; more than a competition venue, Morven Park is a 501(c)(3) organization, dedicated to equestrian excellence.

Please make your gift today, and contribute to another century of equestrian excellence at Morven Park.
---
Welcome to Morven Park
Morven Park, located on the northern edge of Leesburg, Va., was once the home of Virginia governor, Westmoreland Davis, and his wife Marguerite. More than 70 years after his death, the accomplishments and ideals of Gov. Davis still resonate within the 1,000 acres of this one-of-a-kind place. Each year, just under 150,000 people visit the Park, whether participating in its highly competitive equestrian events, touring its three museums, attending educational and recreational programs, or just absorbing the beauty of the woodlands, mountainous ridge, historic buildings, and formal gardens. Operated by the Westmoreland Davis Memorial Foundation, Morven
Park is a non-profit organization, relying on individual donations, memberships, and event income to finance its public programs and preservation of its historic and natural resources.
Click here for tour information.